The Mud logging Engineer represents contractor logging systems at the well site. He is responsible for maintaining and correctly operating the equipment supplied to provide the service. He collates and presents the information monitored per company standard procedures and customer requirements to ensure a high-quality service. To accomplish his job description, the mud logger should have a minimum of 6 to 12 months of experience as a sample catcher, worked as a trainee, and have passed the basic mud logging and introductory logging instrumentation training courses.
Mud Logger Job Description
Priority A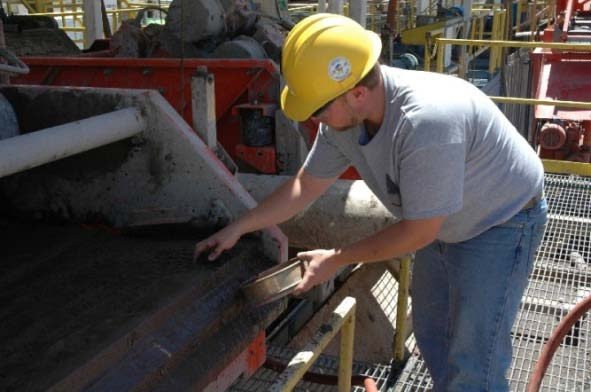 Firstly, they monitor and analyze all drilling and mud data measured by mud logging equipment.
Secondly, collection, washing, and bagging of cuttings samples as directed by company personnel.
Thirdly, preparation of geochemical samples as directed by company personnel.
Fourthly, all samples will be marked and labeled as instructed by the unit supervisor and as per the customer's requirements. Storage and transportation will be as directed by the unit supervisor.
Furthermore, The Mud logger is familiar with the function, operation, and routine maintenance of all logging systems equipment at the location. Also, he will implement any rig-up, rig-down, and routine maintenance and calibration programs as instructed by the operations or unit supervisor.
In addition, geological Evaluation of all data collected and correlation of data to reference material provided by clients.
Lithologic analysis of cuttings, samples, and core chips under the microscope, including visual determination of approximate porosity.
Ensure all equipment and sensors are maintained, serviced, and calibrated according to the standard company operating procedures.
Fluoroscopic examination of cuttings and core chips with appropriate solvents for detection of hydrocarbons.
Priority B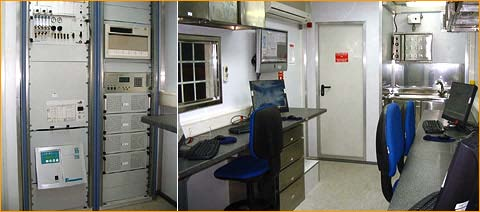 The Mud logger is familiar with the computer system's hardware configuration and can operate the software.
Monitoring all hole and pipe displacements on all trips- in and out- of the hole. Noting discrepancies, and informing the relevant people including rig supervisor.
Total hydrocarbons and Chromatographic analysis of hydrocarbons evaluation and reservoir type estimation through calculations and evaluation of different gas ratios.
The mud logging will always maintain a professional and responsible attitude and appearance in relations with the customer and rig personnel.
A basic working knowledge of conversational English and fluent in the native tongue of the country where the work is performed.
Draw all customer logs and write the reports in a neat, concise, and uniform manner to logging systems and customer requirements. They are delivered to the schedule and locations required by the customer.
Formation evaluation of mud logging service fully online computerized data monitoring system.
Prepare different types of reports (daily geological reports, weekly reports, final well reports… etc.).
The data engineer will always maintain a professional and responsible attitude and appearance in relations with the customer and rig personnel.
Conducting complete logging unit inventory monthly.
Preparation of different types of logs and statistical cross plots (mud log, .. etc.)
Assist in training the new employees in the fundamentals of logging techniques and job requirements.