An oil rig is a massive structure used to drill oil (Check Rig Components) in offshore and onshore conditions. These engineering marvels weigh thousands of tons and are loaded with many functionalities. Drilling rigs come in different sizes and types; some are more fascinating than others. Remember that the biggest oil rigs take billions of dollars and years to build. Various types of drilling rigs are used; some are fixed to the seabed, while others float on the surface. 
Without oil and gas production platforms (Platform Rig), energy companies cannot fulfill the oil demand at economical prices (Crude Oil Prices History) with rig workers' jobs. Let's delve into the universe of the five biggest oil rigs; 
| | | | | | | |
| --- | --- | --- | --- | --- | --- | --- |
| Rig Name | Loc. | Cost – Billion Dollar | Weight- Ton | Number Of Wells | Dimensions – meter | Daily Production |
| Berkut | Russia | 12 | 200,000 | 45 | 105 x 60 x 144 | 12,000 Ton oil |
| Perdido | Gulf of Mexico | 3 | 55,000 | 35 | – | At the peak:  100,000 barrels of oil equivalent a day, and 200 million cubic feet of gas. |
| Petronius | Gulf of Mexico | 0.5 | 50,500 | 21 | Deck: 64 x 43 x 18.3 | 50,000 Barrels of Oil Equivalent + 70 MCF Gas |
Summary for the top 3 biggest drilling oil rigs
Berkut | The Massive Oil Rig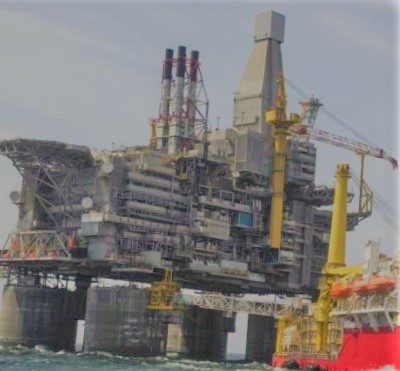 Golden Eagle or Berkut Drilling rig is the biggest oil rig in the world. This offshore drilling rig is located on the Russian Pacific Coast, north of Japan, in the sea of Okhotsk. According to Reuters, the Berkut oil rig is a part of the Sakhalin-1 development and was built by ExxonMobil, Rosneft, and other partners.
Berkut was one of the most challenging and expensive projects undertaken by significant oil and gas companies that spent over 12 billion dollars.  The Berkut oil platform can produce 12,000 tons daily and 4.5 million tons of oil yearly.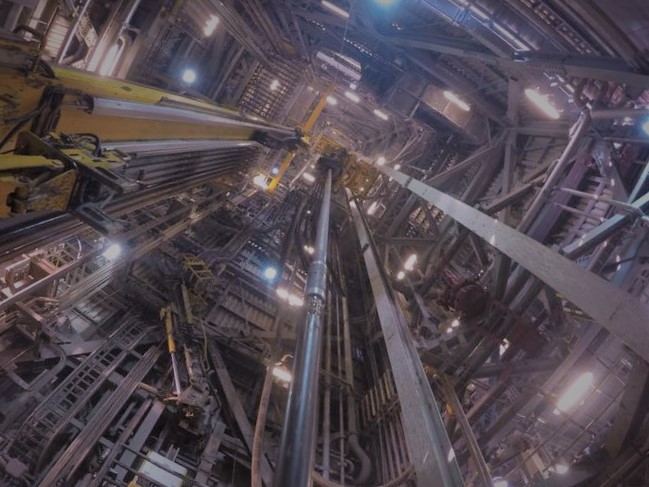 Significant Features of Berkut, the biggest Oil Rig
It involved many revolutionary methods, broke world records, and is still regarded as the biggest oil rig in the world.
Perdido | The Second Biggest Oil Rig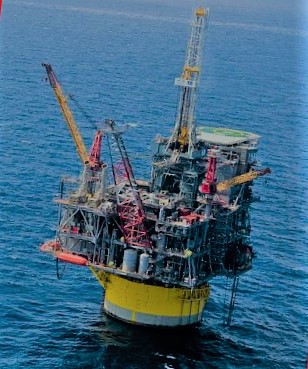 The Perdido rig is the world's deepest and second biggest drilling rig located in the Gulf of Mexico, known for its richest discovery in crude oil. Standing at around 1800 ft, the drill floor covers an area of over 280,000 sq. ft. The Perdido rig is owned by Shell companies, BP, and Chevron.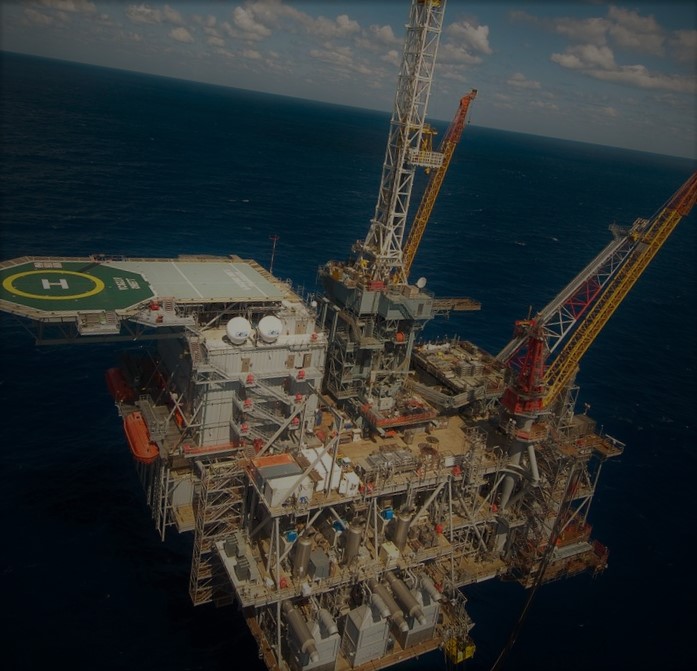 According to resources, the topsides and spars were constructed separately and transported 13,200 to Texas. The platform took five years to complete and over three billion dollars to build with various rig move operations. Over 12,500 experts were involved in constructing the world's deepest oil rig. Perdido drilling rig has a capacity of 100,000 barrels of oil per day.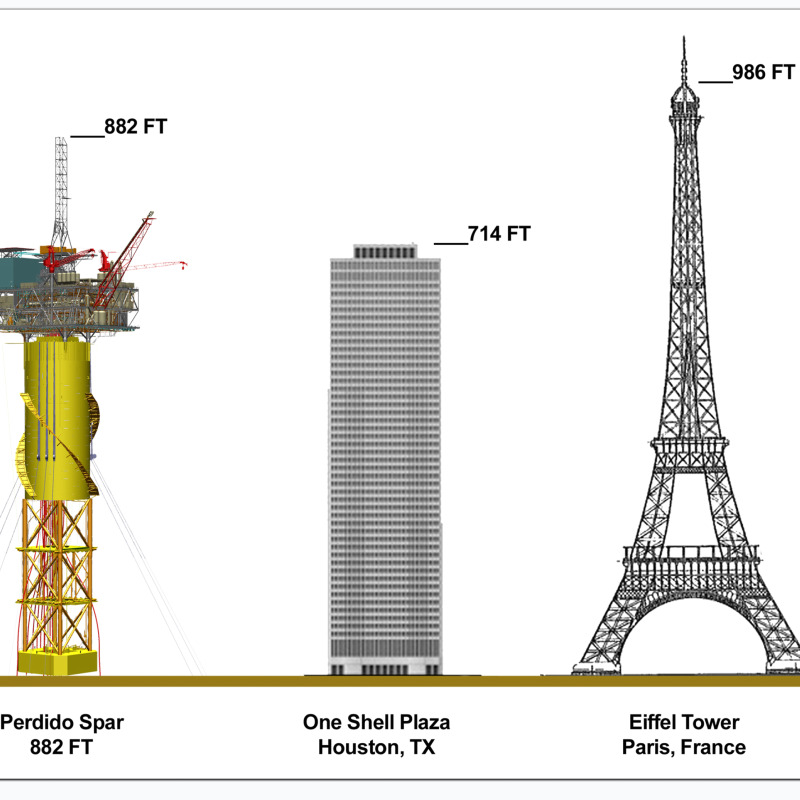 Significant features of Perdido Oil Rig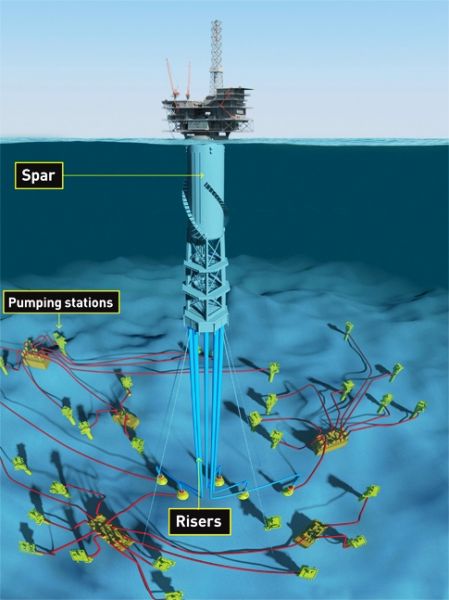 The first commercial production was achieved from the Perdido rig in 2010 by Shell oil company in the US Gulf of Mexico.
Petronius Oil Rig
This complaint tower structure is 210 km southeast of New Orleans, in the Gulf of Mexico. The Petronius oil rig has a total height of 640 meters. It was the largest free-standing structure in the world, but later, Burj Khalifa surpassed this record in the initial few years of the current century. The project took ten years to construct and over 1 billion dollars to build.
Petronius delivered its first oil in 2000. The ingenious design of Petronius has a maximum capacity of 60,000 barrels of oil per day.
Significant features of Petronius Oil Rig
Chevron Corporation owns Petronius.
Hibernia is One of The Biggest Oil Rigs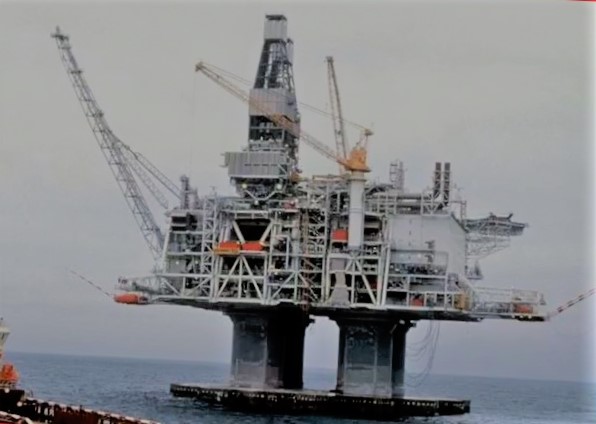 Hibernia is the world's first gravity-based and iceberg resistance rig. It is located 315km east of Newfoundland, Canada, with 80 meters of depth below the sea. The height of this gigantic structure is 1100 ft covering a drill floor of 220,000 sq ft. It's another biggest oil rig that took 15 years to complete and over five billion dollars to build. This massive oil rig is significantly designed to get 220,000 barrels of crude oil daily with the help of various types of drilling fluids.
Significant features of Hibernia Oil Rig
Hibernia rig is owned by Suncor Energy, Chevron, and Exxon Mobil companies.
Olympus Drilling Rig
Olympus, also known as Mars B, is 845 meters high in the Gulf of Mexico. It's the world's fifth biggest oil rig, owned by Shell company. Over 25,000 workers were involved in the construction of this gigantic structure. Still, there are many drilling rig vacancies out there.
The purpose of installing the Mars B platform was to expand the lifespan of oilfields until 2050. Olympus rig can process 10,000 tons of oil per day. It features 24 well slots equipped with a helipad and drilling rig.
Significant features of Olympus Oil Rig
The hulk of the rig was built in South Korea, and the first oil production from the Olympus began in 2014.
Conclusion
Oil rigs are used to produce oil located closed to the oil fields. The overall size of the oil rig has a significant impact on its drilling capabilities. The biggest oil rigs in the world are owned by multiple key players in the oil & gas sector.
Keep visiting to know more of the exciting marvels of the Oil Industry.