The offshore oil companies provide exciting opportunities to grow your working experience. Life on an offshore oil platform (Platform Rig) or rig is exciting. The global oil rigs (Biggest oil rigs) count is increasing rapidly, which takes you to different countries across the globe. Every day on an oil rig comprises innovative solutions that enhance your analytical approach. This job also pledges an excellent pay scale.
Despite all of this, no one can deny the fact that life on an oil rig might be challenging. It is because the workers have to work long hours and in changing working conditions. The demanding schedule, extreme weather, and long time away from family are the challenges of working offshore. But if you are determined to start your journey on oil rigs, you must dive into how life works there. Let's get into this.
Life On An Offshore Oil Platform
When looking for an oil rig job, the first thought that hits your mind is the lifestyle of an offshore oil platform. You seek the conditions, facilities, salary packages, and other things to understand the nature of your job. This article comprises everything you want to understand life on an offshore oil platform.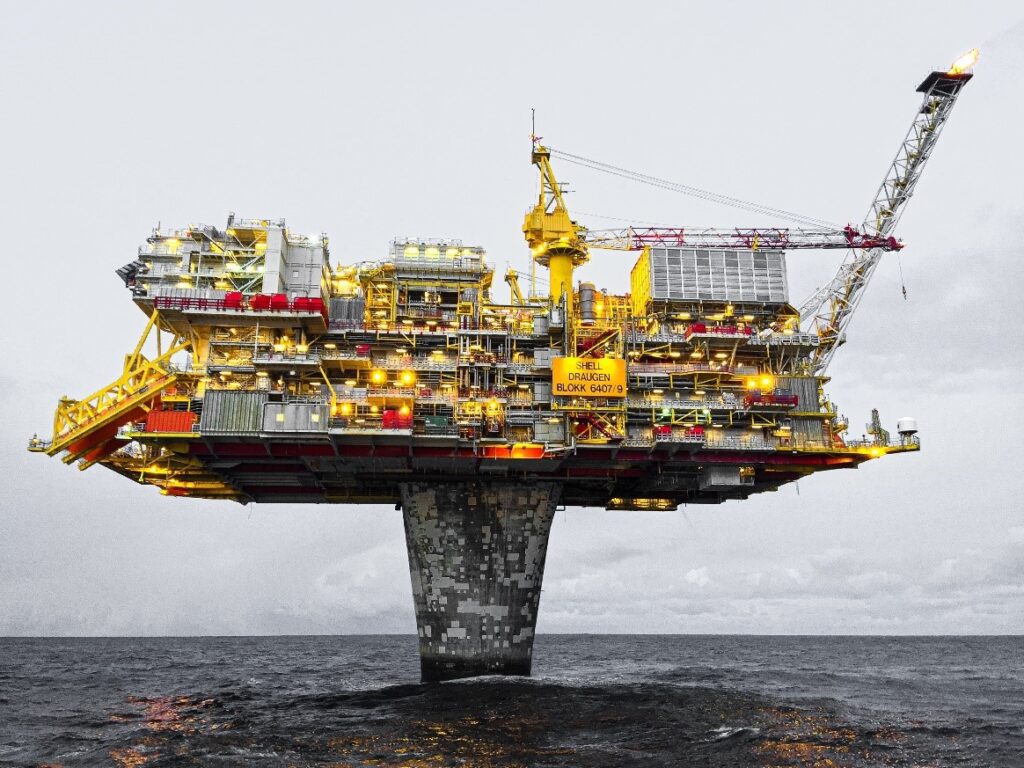 Workload And Shifts in Oil Rigs' Life
First, it's essential to understand that the working conditions depend on your job type and company policies. If you are a toolpusher, driller, subsea engineer, or derrickman, you must work in extremely hot and cold surroundings. But if your role is administrative, you can manage the chores sitting in offices. You need to handle heavy machinery and work almost 12 hours per day. Some lengthy projects may demand overtime. So, you must be ready to serve in emergencies working for long hours.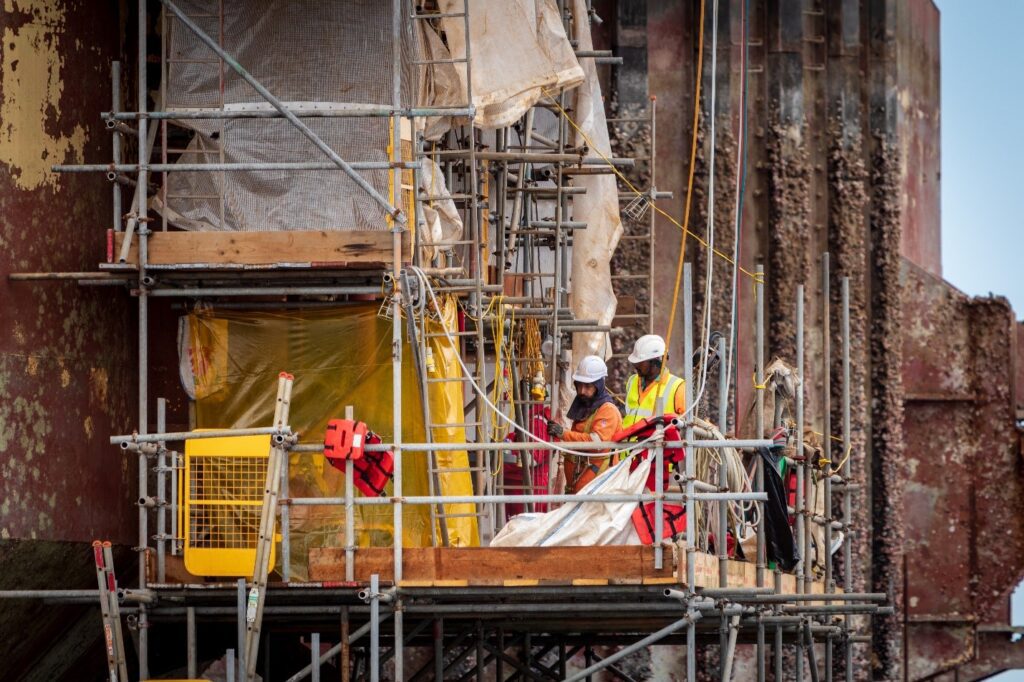 Extreme Weather Conditions
Life on an oil rig calls for working in harsh weather surroundings. You have to work in extremely hot and cold environments with limited short breaks. It might be challenging for offshore rig workers to manage the chores in changing climatic conditions. This requires a proper risk assessment and attention to encounter these climatic changes.
Maintenance of Heavy Equipment
Working in the middle of the sea, you have to deal with dangerous equipment. As a worker, you have to operate heavy machinery in a challenging environment. So, training and safety are at the top of the list. The workers must wear personal protective equipment PPE while working offshore oil platforms. Moreover, proper training is necessary to handle the danger factor during drilling operations.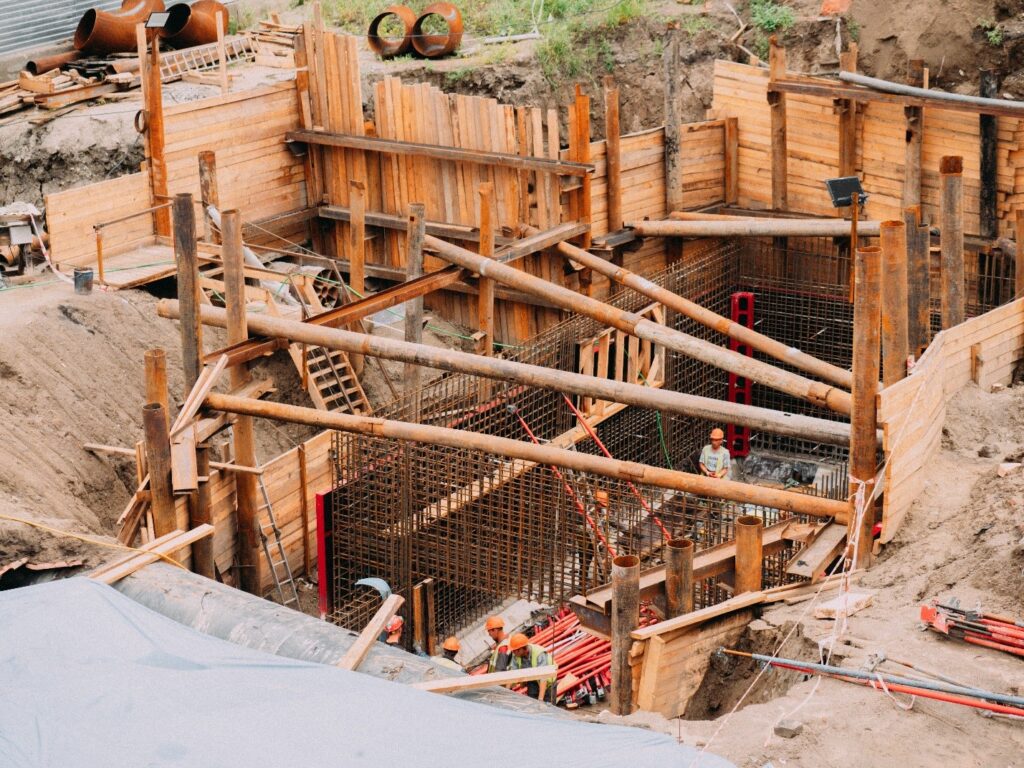 Salary Expectations
The remunerations depend on your job rank, expertise, and the company perks. Compared to other industries, oil rig companies offer high salary packages to their employees. For example, payscale.com showcases that a driller can earn 21.14 dollars hourly in the United States. The offshore rig crew members work almost six to nine months within a year. They get pretty compensated with an excellent pay scale.
On average, the salary of experts in Norway is about 8-9 thousand U.S. dollars per month. As a rule of thumb, employers are willing to pay 150-350 dollars for one shift. Of course, the size of the rate depends on the oil prices, specialty, and experience.
Accommodation Life in Oil Rigs
The offshore installations offer comfortable cabins for the employees. It comprises rooms where 4-8 people share their stay. Private rooms are also available with luxury facilities. The accommodation has been improved over the past few years. The kitchen staff is offered to provide food items to the employees. The offshore oil companies ensure high-quality food availability to the crew.
Leisure facilities include internet access, satellite T.V., and a gym. Rigs provides these services free of charge. The only thing you may pay for is international telephone calls.
Communication and Other Facilities
The crew members have an internet connection to stay connected with their families. Also, the oil rig units provide a wide range of facilities. For example, you can cherish the gym, video games, phones, satellite T.V., and many more amenities. So, these entertainment gadgets allow workers to enjoy themselves in their leisure time.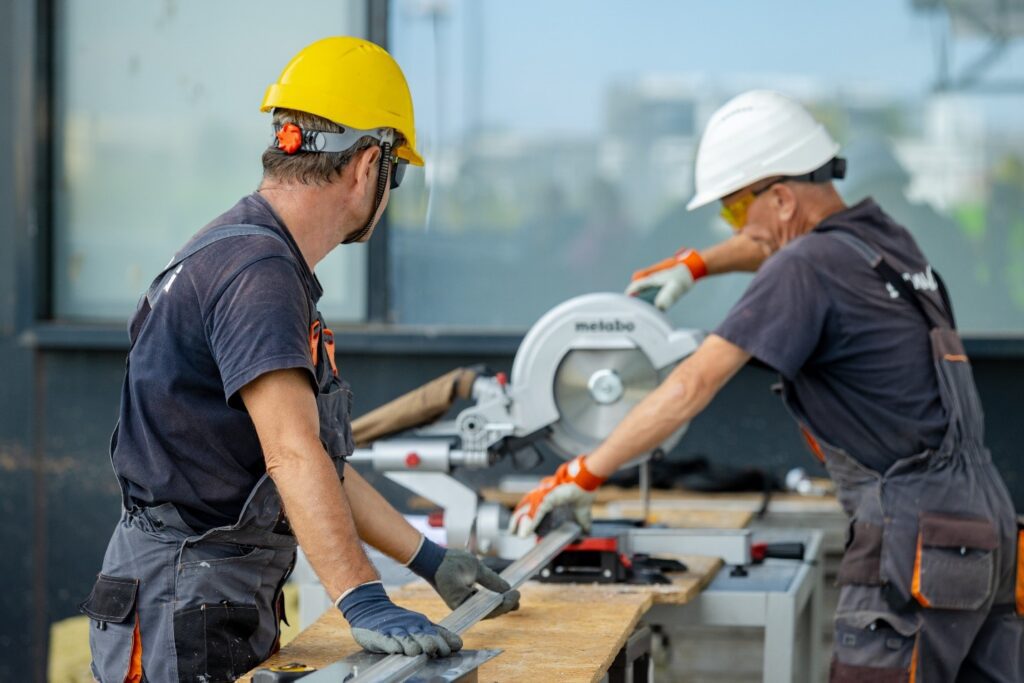 Health and Medical Insurance
While working on an oil rig, the companies offer medical and health provisions. The rig crew workers have passed through a proper medical examination before their transfer to the rig location. During their stay on offshore platforms, the organization offers them free medical insurance. If they get sick, they are treated at the company's expense. Also, the company provides many special services to their employees, like family insurance, disability perks, and sick leave.
Training and Learning Experience in Oil Rig Life
Working on offshore oil platforms demands a lot of training and understanding of the process. In addition to the training, you must also have some degree of education to apply for the job. Every job has different degree requirements. But the skill and expertise matter more. Personal protective equipment PPE training is mandatory for all workers.
Moreover, first aid and CPR training, safety training, and knowledge of machinery are required to get qualified. The company also offers training seminars to enhance your learning experience. The salary packages usually increase with training, skills, and experience.
Opportunities For Progress
Living on an oil rig provides fascinating opportunities to grow your career. When the workers know there are chances to advance their ranks, it motivates them to work smart and hard. They start from entry-level positions and make their way up to technical jobs. The ruminations increased with the ranks. So, life on an offshore oil platform & rig pledges to give offerings for progress.
Prohibitions
The oil rig companies have strict rules and prohibitions for the workers. Every company has its policies, but smoking is mostly banned on an oil rig. If some organizations allow smoking, they have made a separate area. Moreover, alcohol and drug consumption are completely prohibited while working offshore. The tests are usually done to keep a check on the employees. If any worker is diagnosed with these symptoms, it results in their permanent termination from the company.
Requirement For Candidates
The chances of finding a job in oil and gas rigs are high if the applicant's C.V. has the following items:
Stress tolerance,

Ability to deal with difficult situations,

Strong character,
Calm disposition – while working between the team, there should be a friendly atmosphere,
Well knowledge of English.
Good physical condition.
Opportunity to work away from home and loved ones.
Oil Rig Life Stories On Social Media
There are a lot of stories on social media; some are happy, and others are sad. Here, we have some searching to check what others said about their life experience on drilling rigs.
Andrew Morrissey – Crane Operator – wrote a book on his life on drilling rigs called "All at Sea".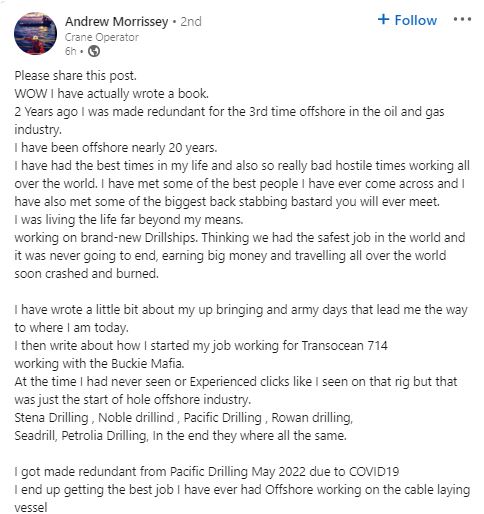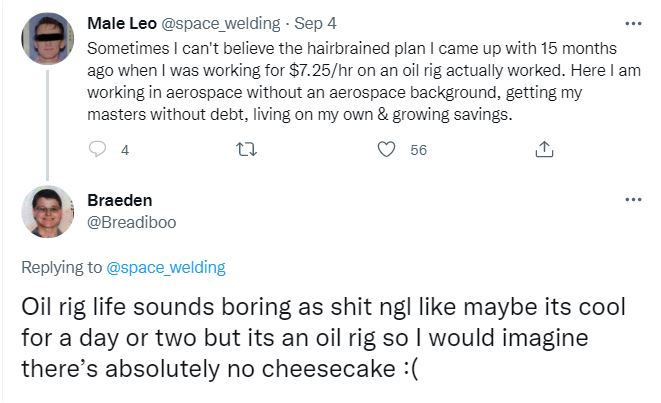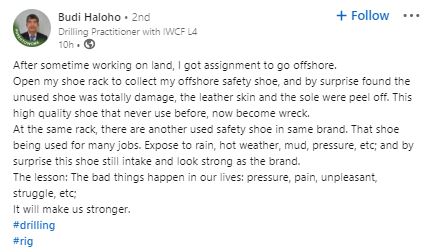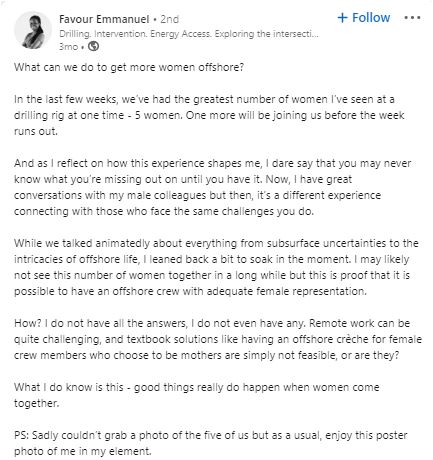 Conclusion
In short, living on an oil rig is challenging but provides you with vast opportunities to advance your career. It provides you with proper training and enhances your learning experience. Also, the workers are provided with many facilities like health insurance, accommodation, and bonuses. So, if you are looking for guidance about life on an oil rig, go through the above article. It facilitates you to make an accurate decision regarding your career.
References