This job description of a derrickman showcases the significant duties, functional responsibilities, skills, and knowledge of various drilling equipment required. Derrickman— in the oil and gas field— assists the Driller in smooth and safe work practices like rigging, laying out the tubing, mud procedures, and other drilling operations. Let's jump into it; You might be interested in oil rig life.
Derrickman Duties, Responsibilities & Job Description
Derrickman is the crew member in drilling activities that usually works approx. 90 feet above the rig floor to assist in onshore & offshore oil rigs. Derrickman mainly;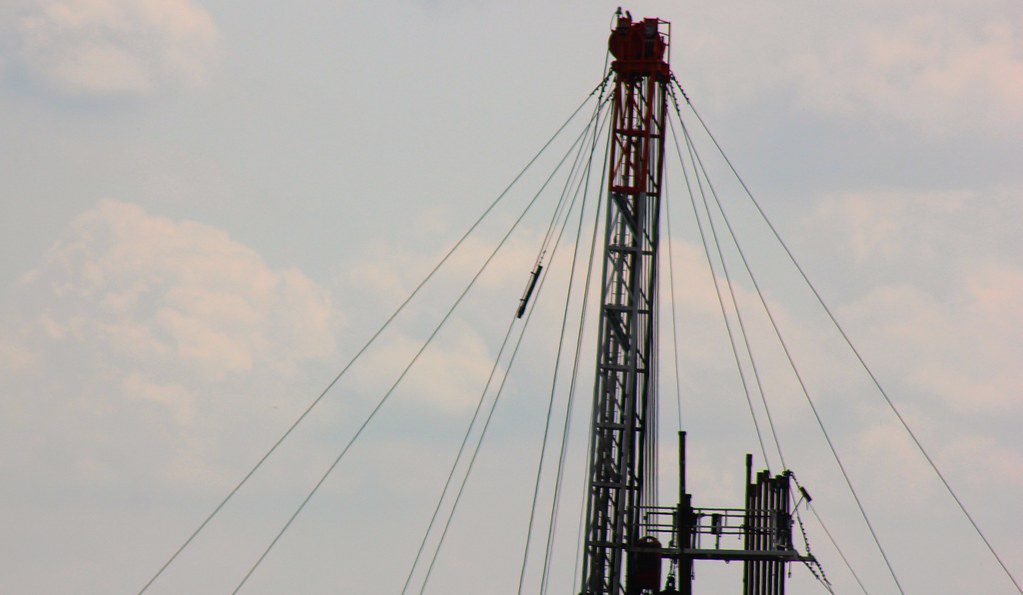 Participates in drilling rig (Types of Drilling Rigs) erection and dismantling and assures the integrity of rig derrick structure, hoisting systems, valve position, and circulating systems, and other drilling rig components.
Acts as a guide in the mud pump area and maintains mud pits and rig floor based on the directions of the Driller and ToolPusher.
Ensures the smooth functioning of the drilling fluids (OBM – Water Based Drilling Fluid). It includes the daily inspection, safety maintenance, and general repairs of mud equipment as requested by the Mud Engineer.
Maintains proper functioning of the tools in the chemical, mud, and pump rooms. Derrickman also assists the drillers and Roughnecks in the drilling operations. In addition, he ensures chemicals (Oil-Based Mud Additives– Water-Based Drilling Fluid Additives)and drilling fluid mixture according to the needs of drilling activities.
Supervises the loading of liquid mud products on water vessels proficiently.
Directs and coordinates rig crew members in the adequate performance of on-field duties.
Prepares required paperwork, risk assessments, and permits as directed by operators.
Align pipes, connect them with the others, and set up the drills and rigs for safe transport. Moreover, optimize the drilling tools like rig diesel motors, mud apparatus of the pumps and drilling, transmissions, mud chemicals, cement, additives, etc.
Gauges the proper reading of pressure, volume, density, weight, and fluid levels and makes adjustments in pumps and drilling if required.
Supervises safety regulations and is quick enough to take essential steps in case of any variation in mud properties, drilling fluid, and mixing pumps.
Maintains an accurate record of all the equipment running in the Mud Tanks and ensures they work in optimal conditions.
Monitors the tools' calibrations correctly, perform preventive measures on the high-pressure pump mud materials and replaces fluids if required.
One of the derrickman job descriptions is to ensure safe working procedures in all areas of the drilling and facilitates the maintenance of drilling operations.
Controls casing running procedures, including stab casing, casing fill-up, pumps, forklift, fluid system, mixing, and monitoring systems.
Provide relief to the Driller when trained and performs other drilling roles as directed by management.
Monitors the crew members and ensures that all the participants properly acknowledge the equipment used in the oilfield operations.
Ensures all the drilling operations comply with HS&E policy and Procedures.
Maintains a friendly working environment with other employees and does adequate management in case of any anomaly.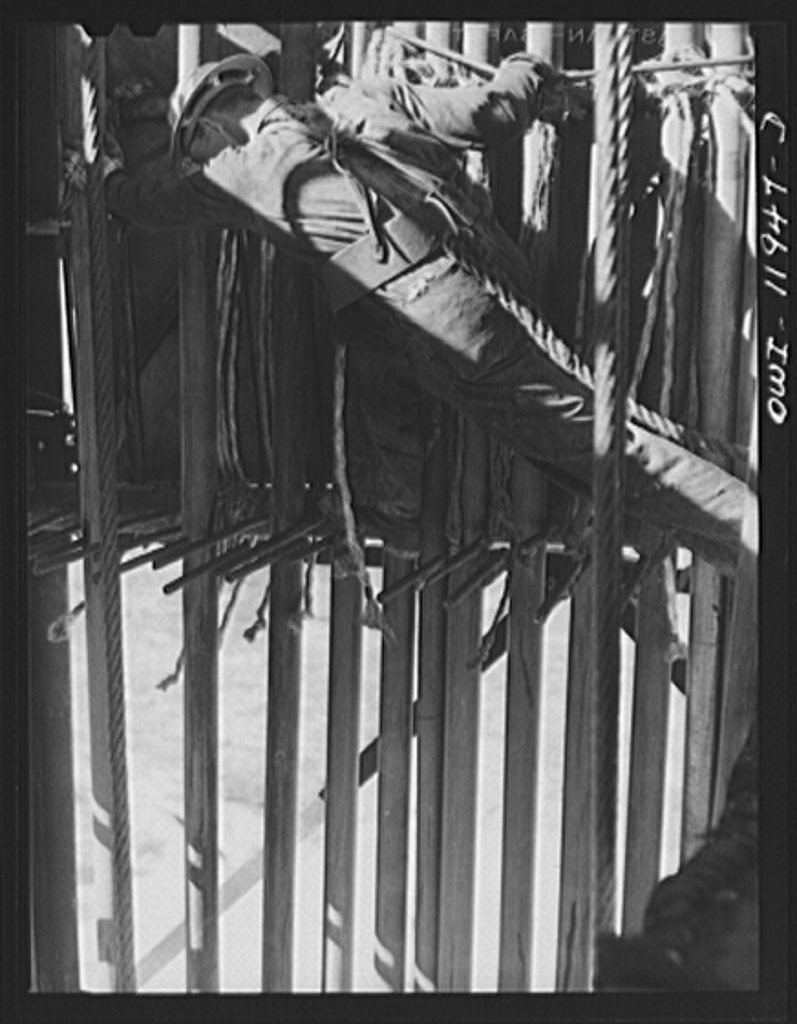 Knowledge of the following Technical Tools
To make the resume effective, Derrickman should properly understand the following tools to ace this job in the oil drilling industry.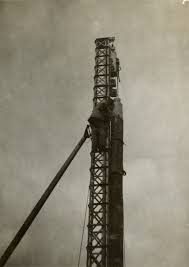 Acknowledge the equipment used in mud operating systems. For example, mud tanks store the drilling fluid safely. Others include mud pumps, motors, swivels, pipes, hoses, drill string, degasser, standpipes, shale shakers, agitatorss, drilling mud, etc.
Must have information on the methods used in orienting the pipes.
Have knowledge of turbodrills with drilling diverters for directional drilling of oils and gas wells.
Understand the proper functioning of blowout preventers for monitoring the oil and gas wells.
Know how the tools of the power generation system assist in providing power during the drilling process.
For instance, an adequate understanding of the proper mechanism of prime movers, sets of heavy-duty sprockets, turbines, pulleys, mechanical engines, generators, etc.
To fill derrickman's job description, you shall know the technical components used in the hoisting system to lift the load and drill string during the drilling operation. These are traveling blocks, heave compensators, crown blocks, guide dollies, drill lines, and elevators.
Functioning of the drill floor components that make up the rotatory system of oil drilling. The torque equipment comprises a rotatory table, top drive in drilling, and mud motor.
Moreover, have proper knowledge of floor and underwater equipment.
Take significant measures in the condition of rain or storms. Know to use the apparatus necessary for deep water applications.
Aware of the mechanism of the marine drilling riser, Sub- Sea blowout preventer, guide frames, ball and slip joints connection, etc.
Must understand derrick of two types mast and four-legged derrick, primarily used in oil and gas drilling.
For the smooth transfer of electric power to the drill line, he must understand the proper operation of draw works and its five main components frame, engine, transmission, hoisting drum, and brakes.
Know how to measure mud weight, density, and other parameters using relevant machine balances, for example, mud balance or mud scale, wellbore mud density measuring instrument, and others.
In equipment malfunction, know how to repair that tool or use alternatives.
Job Skills and Requirements
He should possess the following skills and requirements to nail the job for this position in an oilfield company.
Must have the physical and cognitive ability to perform the responsibilities of this position.
Should be capable of repetitively climbing ladders. Also, be comfortable working above the drilling rig floor.
A significant derrickman job description requirement is to have a functional knowledge of drill equipment, mud systems, pipe alignments, diesel motors, tripping pipe process, etc.
Proficient in calculating parameters like mud density, oil viscosity, volume and monitoring pressure, and oil (Check Drilling Mud Calculations & Formulas).
Must be flexible enough to work for long hours while wearing safety gear.
Should have basic mathematical skills. Education, experience, offshore/onshore certifications, or a High School diploma are preferred.
In addition, he should possess excellent communication skills to coordinate with the crew members effectively.
Know all the safety and training measures to provide a safe environment.
Have a structured and organized mindset and a high analytical ability to solve problems promptly.
In addition, they should have leadership qualities to manage the drilling operations effectively.
Have the ability to wear respiratory devices.
Moreover, they must be self-motivated and have a good work ethic.
Agile enough to follow instructions given by the heads and take immediate action.