In oilfield drilling industries, a subsea engineer is responsible for designing and optimizing underwater systems for the safe extraction of offshore deposits. He provides technical support to install and deliver adequate water-based equipment for the rig drilling program. This article brought light to all the subsea engineer duties, functional knowledge of deepwater tools, significant requirements, and salary depiction. Let's get into this. Before starting, we suggest you pay a visit to life on an oil rig.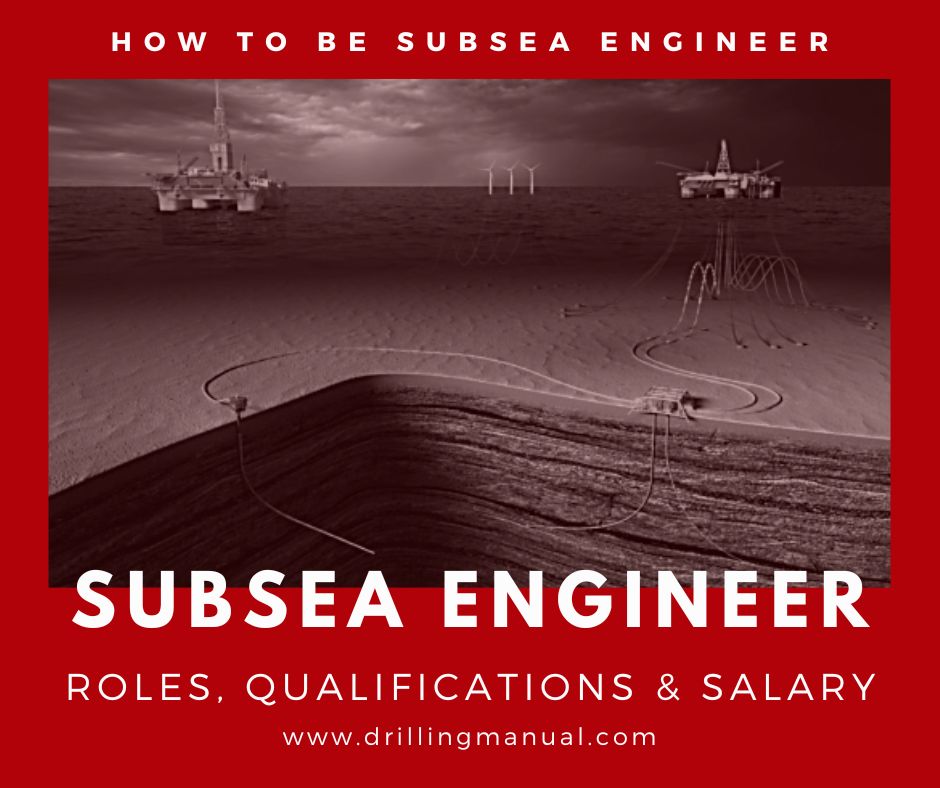 Subsea Engineer Responsibilities and Job Duties
The optimal purpose of a subsea engineering position is to improvise durable machinery, infrastructure, and offshore hardware used deep under the surface of the earth. As a professional, he coordinates other drilling engineers and crew members in executing subsea engineering applications. A seabed to surface engineer should perform the following duties.
Knowledge of the Subsea Technical equipment
The Subsea Engineer should have knowledge of the following water-based tools.
How to become Subsea Engineer-Requirements & Qualifications
In today's offshore sector, you need to hold a subsea engineering degree, at least on Bachelor's level, and some years of experience to get appointed as a subsea engineer in petroleum companies. So, now discuss the basic qualifications and requirements to ace marine engineer positions in big offshore companies.
Qualifications
Requirements
Salary
Their wages depend on many factors like education, experience, operational skills, certifications, and the oilfield organization.
Glassdoor showcases that a subsea engineer can make $ 105,425 per year in the United States. Payscal.com has stated that the average salary of a subsea engineer is 104,943 USD.