Drilling bits have unique technologies. There are different drilling demands. Almost anywhere in the world where drilling is done, the drilling bit application will be separate. For example, there will be other formations and drilling applications in multiple places in the United States. Oilfield drilling bits have unique manufacturing & design concepts. Much design work goes into the fixed cutter (PDC Bits) and roller cone bits. There are materials issues, bearings, elastomers, grease, moving parts, and cutter development.
One of the reasons there are only a few major drill bit manufacturers that control approximately 92% of the oil and gas worldwide market is that roller cone manufacturing is a very capital-intense and complicated business. Not everybody can quickly get into the roller cone manufacturing business. That is one of the reasons for the major oilfield service companies such as Schlumberger, Baker, and Halliburton aligning themselves with an established drill bit company. It would be difficult for someone to start a new roller cone company.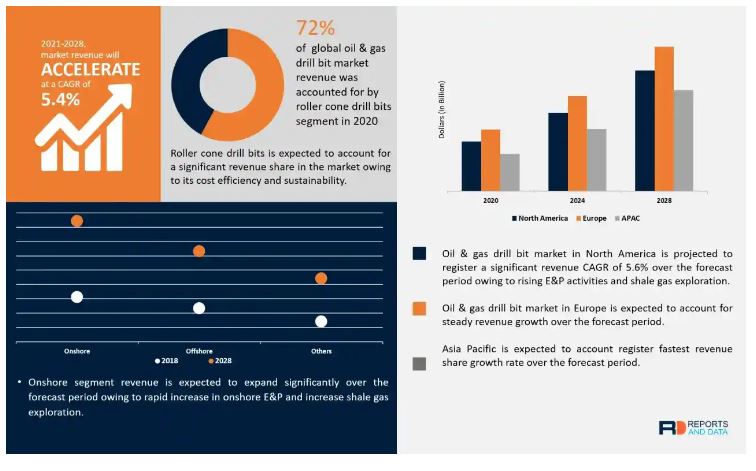 Major Manufacturers Of Drilling Bits In Oil & Gas
The major oil and gas drill bit manufacturers are:
Baker Hughes Inc. – Based in the USA.
Schlumberger
Halliburton Company – Based in the USA.
National Oil well Varco Inc – Based in the USA.
New Tech Drilling Products LLC – Based in Russia.
Sinopec
Changzhou Great Drilling Bits Co. Ltd., Based in China
Varel International Inc – Based in the USA.
Ulterra Drilling Technologies – Based in the USA.
Torquato Drilling Accessories Inc. – Based in the USA.
These major drill bit manufacturers control approximately 92% of the worldwide oil and gas drilling bit market.
The drill bit market is split into two major bit types – roller cone and fixed cutter. The roller cone is approximately 60%, and the fixed cutter is about 40%.
Baker Hughes Drilling Bits in Oil & Gas
Baker Hughes International owns Hughes Christensen. Besides being one of the top directional drilling companies, They are the #1 drill bit company in the world with approximately 30% market share. Hughes is the roller cone portion of the business, and Christensen is the fixed cutter portion.

Check: Baker Hughes Bit Spec Sheets Catalog PDF
Schlumberger Manufacturer For Oil & Gas Drilling Bits

Schlumberger (Smith) is a significant manufacturer worldwide with a good market share. The first strength of Schlumberger Drill Bits is the differentiated technologies. Many developments have been patented that differentiate Schlumberger from its competitors.
Check: Schlumberger Manufacturer Drilling Bits Catalogue
Security DBS

Halliburton owns security DBS. They are the #4 drill bit company worldwide with approximately a decent market share. Security is the roller cone portion of the business, and DBS is the fixed cutter portion.
Check: Halliburton DBS Security – Drilling Bits Catalogue
NOV Drilling Bits in Oilfield – Reedhycalog Manufacturer
NOV Company is an international company that helps oil and gas customers reach new levels of efficiency and productivity. They have enhanced drilling performance at the drilling rigs. They understand well the complete process and anticipate what oil and gas companies need.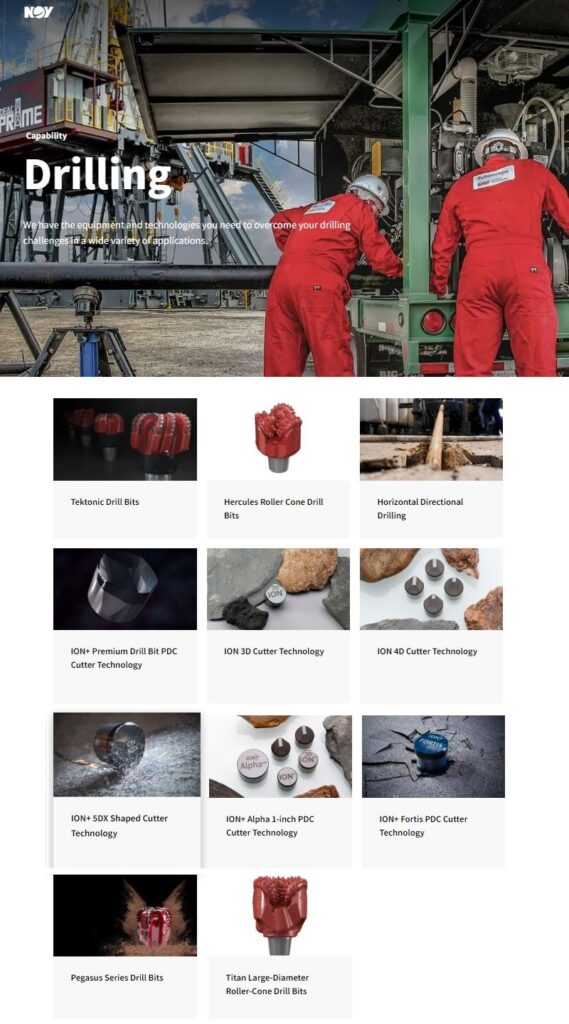 Download NOV Drilling Bits Catalog: PDC bit catalog – Roller cone bit catalog
New Tech Drilling Products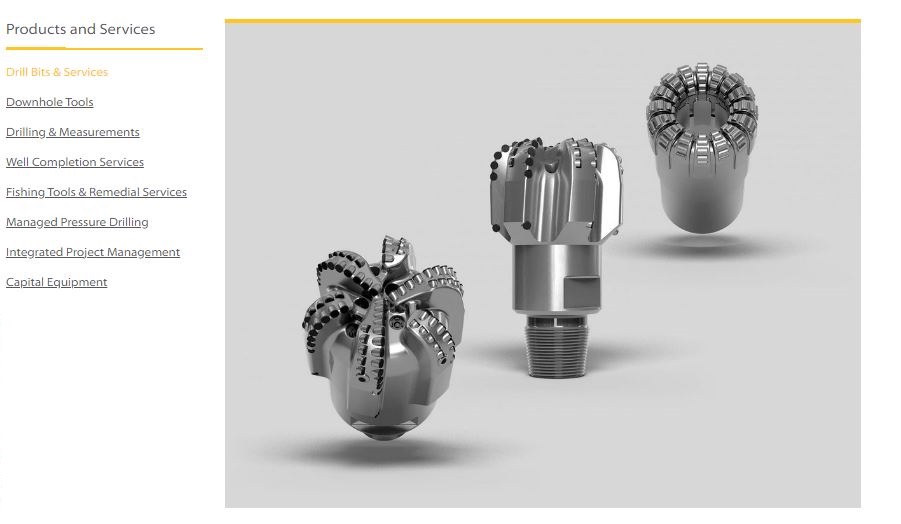 NewTech Services is an oilfield services company supplying many services to oil and gas companies in Russia, CIS countries, Europe, South America, and the Middle East. They established their Company in 2009. And they have more than 1600 employees. In addition, they own their manufacturing facilities.
Check: NewTech Services Manufacturer – Drilling Bits Catalogue
Sinopec Company – Oil & Gas Manufacturer
Sinopec company has been one of the oil and gas drilling bits manufacturers for over 40 years in China. They have more than 1700 employers. The Company provides oilfield drilling bits, such as roller cone bits and PDC bits, and PDM tools.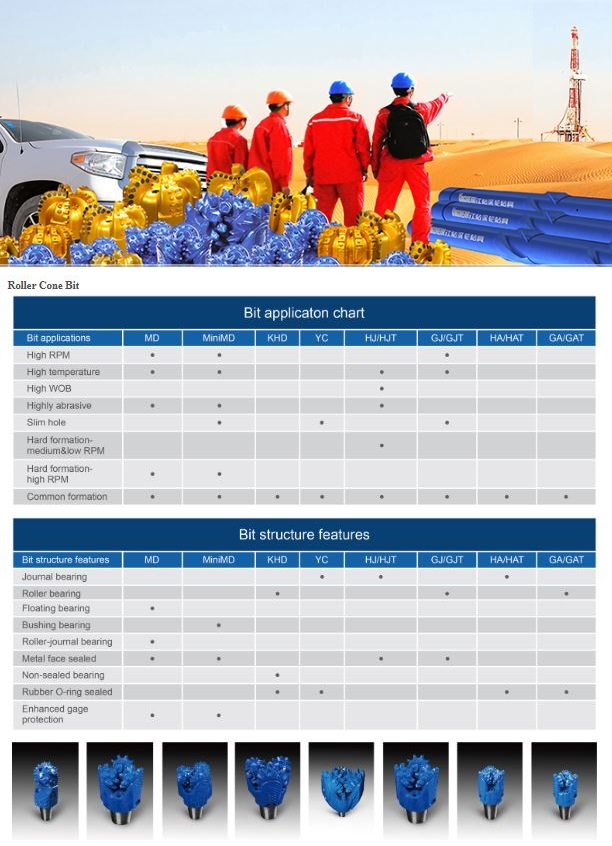 They have announced that their annual production is 50,000 Pcs of Tricone bits, 5,000 ea of PDC bits & 3000 sets of PDM tools (Downhole Motors). They are exporting their product to North & South America, Canada, Russia, the Middle East, North Africa, Southeast Asia, etc.​
Check: SOFE – Drilling Bits Catalogue
Cangzhou Great For Manufacturing Oilfield Drilling Bits
Cangzhou Great Drill Bits Co., Ltd. specializes in PDC bits' development and design sales. It was established in 1998 to be one of the biggest PDC drilling bit manufacturers in Asia, and it earned its reputation that helped them to supply big companies such as CNPC, Sinopec, and CNOOC.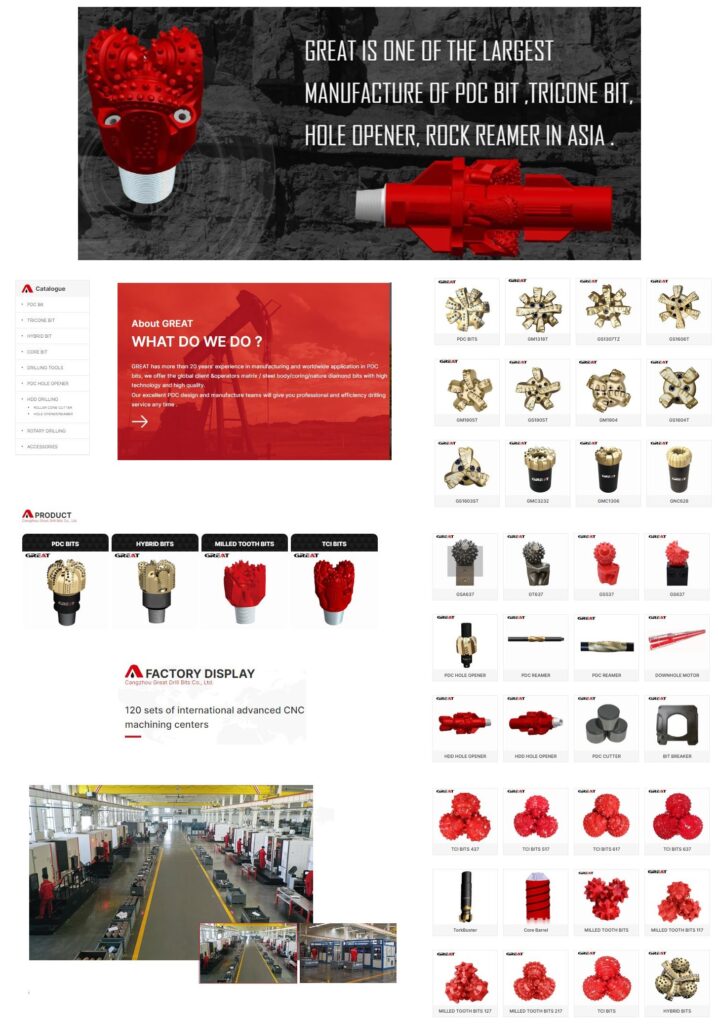 Varel Oil & Gas Solution For Drilling Bits Manufacturing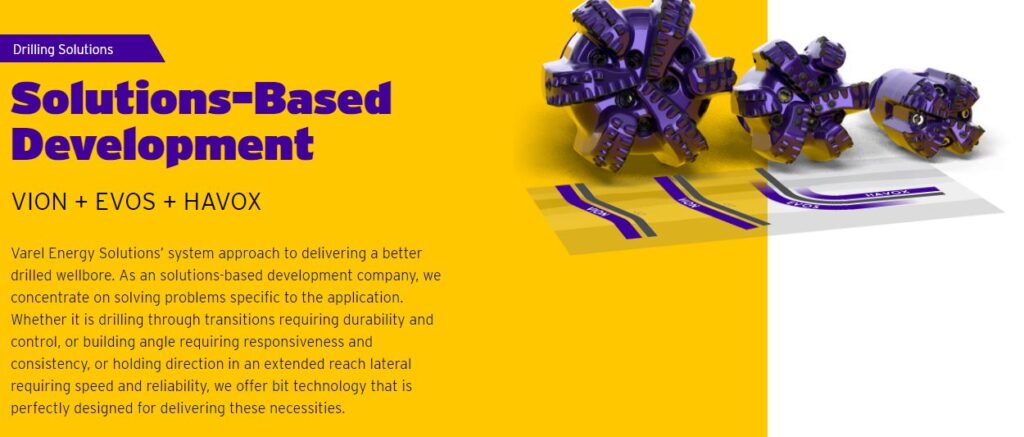 The establishment of Varel energy was in 1947 in Texas, USA. The first product roller cone bit was in 1985, followed by the first PDC bit in 2001. They are working in many counties in Europe, Asia, Africa, America, and the Middle East.
Download Varel energy catalog
ULTERRA Drilling Bits

Ulterra is considered the first PDC bit provider in North America. They have more than 500 employees to serve oil and gas companies in more than 25 countries. They have over 3,000 unique part numbers with products running in every primary market worldwide.
Ulterra is the market leader of PDC bits in the US, with the best overall value and customer loyalty.

https://www.kimberliteresearch.com/
Torquato Drilling Accessories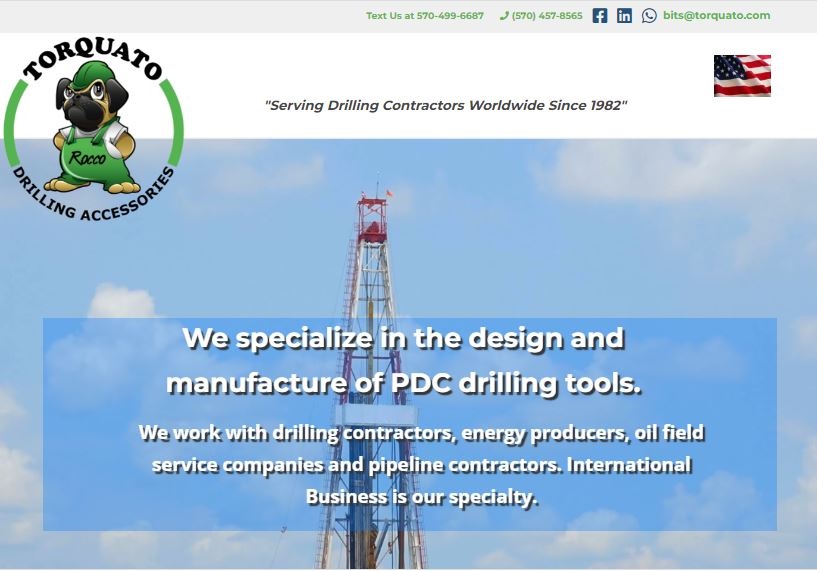 Torquato has been one of the leading suppliers worldwide since 1982, based in the USA. Now, they are supplying PDC bits, casing exit mills, shock subs, and coiled tubing cleanout tools.
References: