Modern automated systems are being incorporated to optimize digital instrumentation in today's drilling market. Many vendors worldwide offer step-by-step guidance and opportunities to improvise the directional drilling of oil and gas wells. The automation technology exploited by directional drilling companies improves production efficacy, consistency, and productivity, improving market growth.
According to a report, the horizontal directional drilling (horizontal drilling calculation) company's share is expected to increase by USD 3.28 billion from 2021 to 2026. Moreover, the market's growth momentum will accelerate at a CAGR of 7.96%.
When it comes to regional drilling contribution, 53% of the market growth originates from North America during the forecast period. The global market size for oil and gas drilling operations is continuously increasing due to the emerging utilization of offshore/onshore drilling equipment by the oil and gas companies.
List of Directional Drilling Companies
The oilfield drilling activities have integrated into the contemporary marketplace. Many directional drilling companies render various drilling management services with a higher yield of oil and gas production. These vendors are available globally and provide fascinating opportunities to design and execute both offshore and onshore projects.
Are you looking for the world's best horizontal directional drilling companies? Here is the list of the top directional drilling companies that provides significant services in the drilling market. Let's get into this.
Schlumberger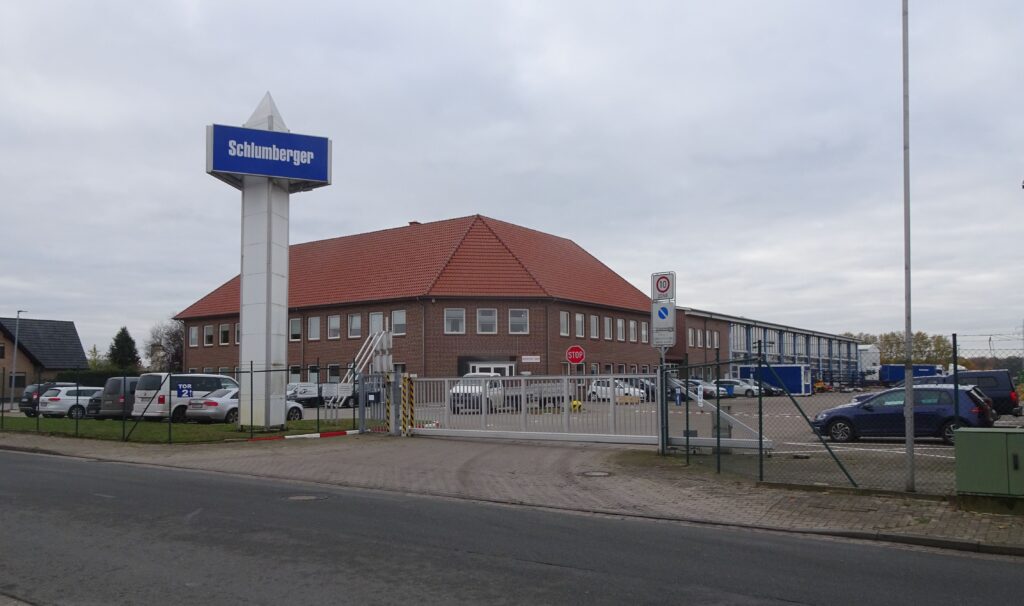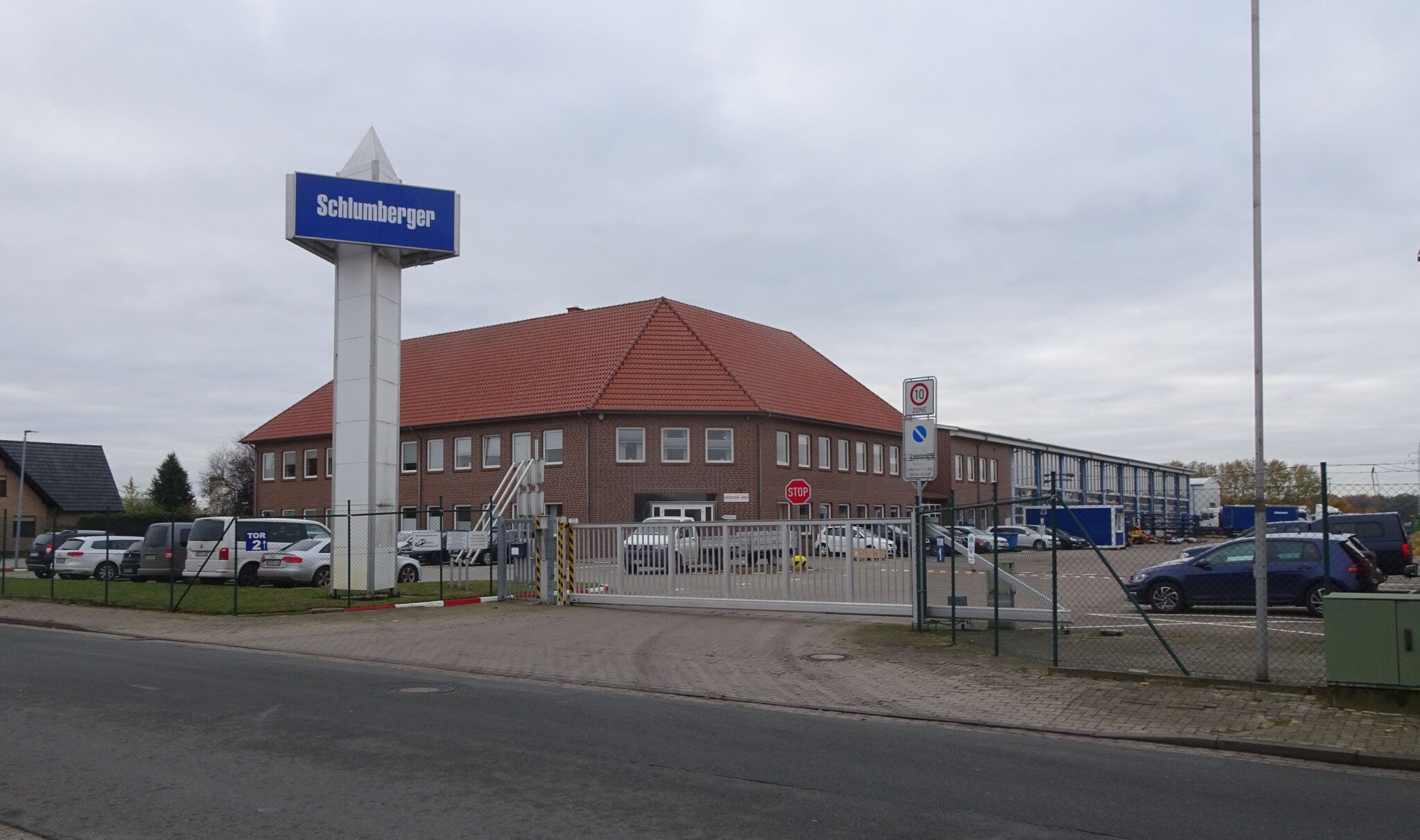 SCHL. History
It is one of the biggest oil and gas directional drilling companies, founded by Conrad Schlumberger and Marcel Schlumberger in 1926. This oilfield services company is the biggest offshore/onshore drilling contractor in terms of revenue all over the world. Schlumberger's offshore services are available in over 120 countries and contribute directly to the international drilling market size. It has four principal headquarters in Houston, France, London, and the Hauge.
Schl. Services
Schlumberger provides substantial drilling services and modern automated tools for effective drilling activities. These products and services include managed pressure drilling equipment, rig components, solids control and directional drilling, well cementing and cleansing tools, wellhead systems, and productivity.
Also, its offshore drilling services include bottom hole assemblies, drilling bits, surface, and downhole logging, mud logging, infill well optimization, etc. Moreover, this organization is the leading provider of technology and software services to the energy industry across the globe. It provides a reservoir of drilling operations and offers a significant range of products and services in the oilfield industry.
Baker Hughes Company For Directional Drilling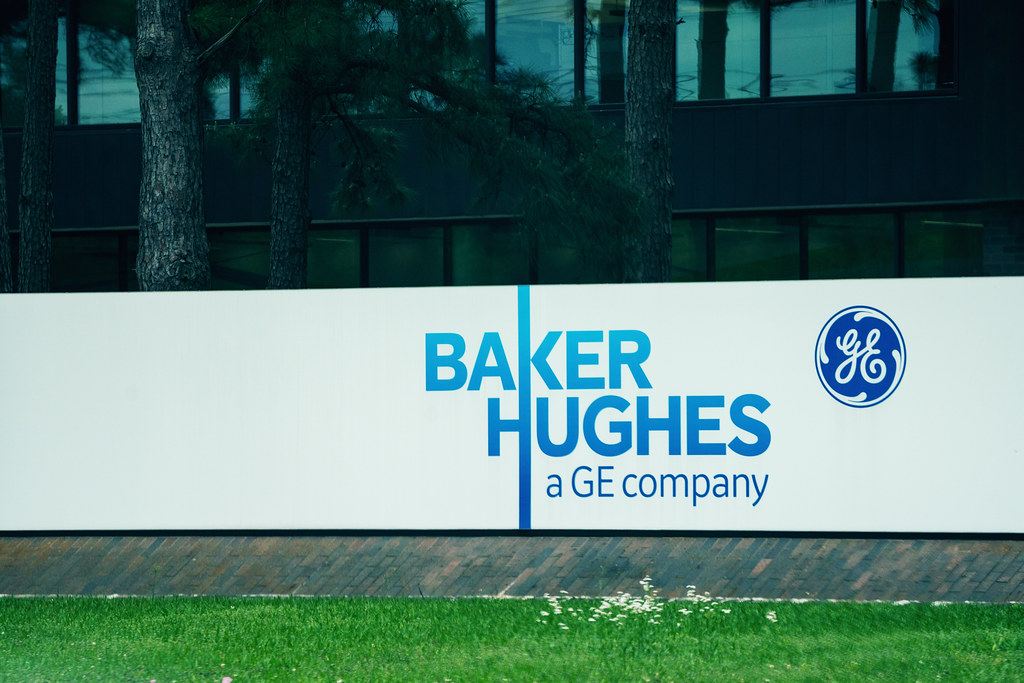 BH History
Baker Hughes Company is an American energy service company founded by business partners Walter Benona Sharp and Howard R. Hughes in 1907, 115 years ago. Lorenzo Simonelli is the chairman and CEO of this directional drilling company. Baker Hughes operates in over 120 countries, and its main headquarters are divided between Texas, the United States, and the United Kingdom. Also, it provides offshore production facilities in Norway, Australia, Malaysia, India, Germany, Italy, Dubai, and many other territories.
BH Services
This organization is among those directional drilling companies that offer cost-effective solutions to oil and gas drilling procedures. It provides automated directional drilling mud motors to reach the target depth more quickly. Also, with its rotary steerable systems, you can maximize drilling efficiency and wellbore placement. Baker Hughes provides you with a complete suite of integrated logging and measurement services while drilling MWD, formulation evaluation, and wired-pipe elementary tools.
In addition, this oilfield drilling company offers the latest hole enlargement technology to expand your path to the target. It optimizes a well-designeddirectional drilling program that ensures safety, low construction costs, and high production of products.
Halliburton Company Listed in Directional Drilling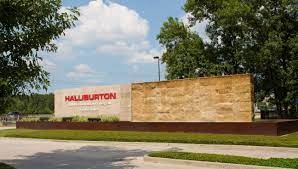 Hall. History
Halliburton Company is a US-based multinational oilfield unit that operates in more than 70 countries. It was originated by Erle Palmer Halliburton in 1919. The corporation has dual headquarters located in Houston and Dubai, and others incorporated in America. It mainly runs its operations through major segments in energy services, production, drilling, and evaluation.
Hall. Services
The key offerings of Halliburton comprise horizontal directional drilling equipment, well construction, well placement, diverter drilling system, and other integrated solutions. In the oil and gas field, it provides performance-driven products to mitigate well time and enhance the drilling parameters optimization. Its rotatory steerable drilling systems accurately place the good bore in the reservoir and maximize the rate of penetration.
Moreover, the high-torque drilling motors augment the power and deliver longer laterals. Thus, it enhances the performance and reliability of the drilling operations. With its turbine drilling and well positioning technology, one can make good measurements and intersections precisely.
Weatherford International plc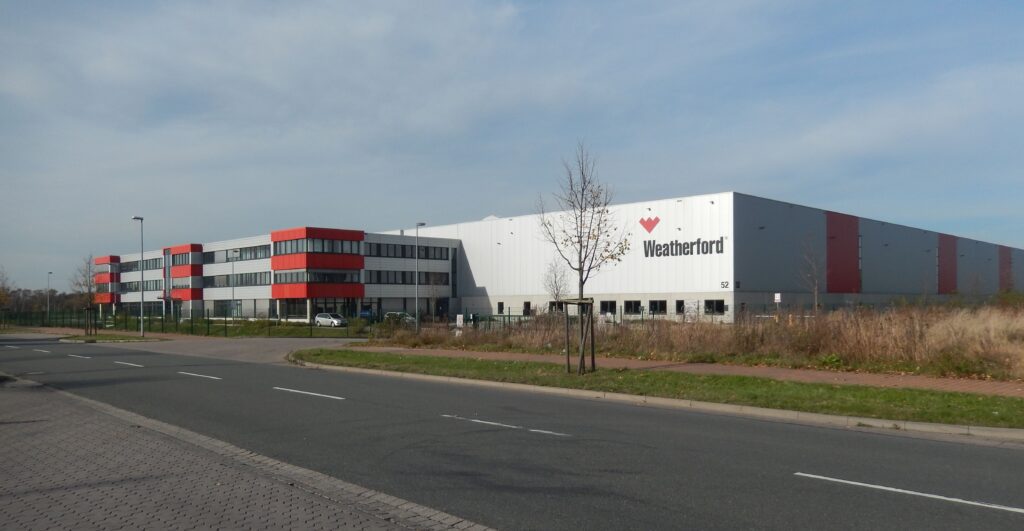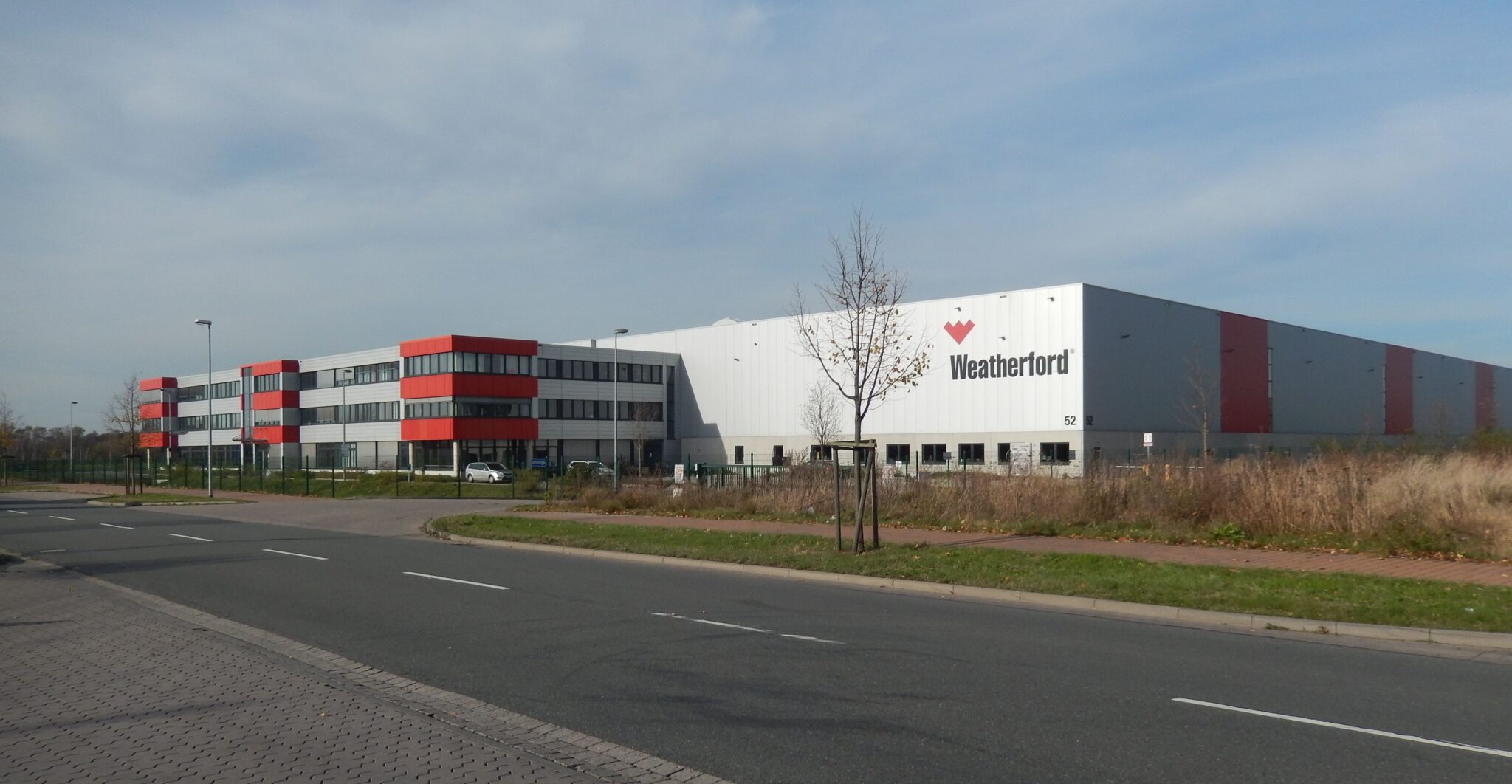 WFD History
It is an Irish and US private limited company and conducts oilfield operations in over 75 countries across the globe. It was built by Jesse E. Hall Sr in the 1940s. The company maintains its operational office in Houston, Texas. It is one of the largest oil and gas directional drilling companies that provides accurate solutions for oil and drilling rig types applications.
WFD Company Services Beside Directional Drilling
Weatherford offers tools associated with directional drilling. These include directional drilling with casing to drill in any preferred direction. The company offers precise drilling equipment used in the drilling, evaluation, well production, completion, and artificial lift of oil and natural gas wells.
The company offers services like rotary-steerable systems (RSS), MWD Sensors, highly advanced logging-while-drilling (LWD) technologies, borehole enlargement, underbalanced drilling techniques, managed pressurized drilling, and scooping with motors to enhance the power output.
Nabors Industries Company For Directional Drilling.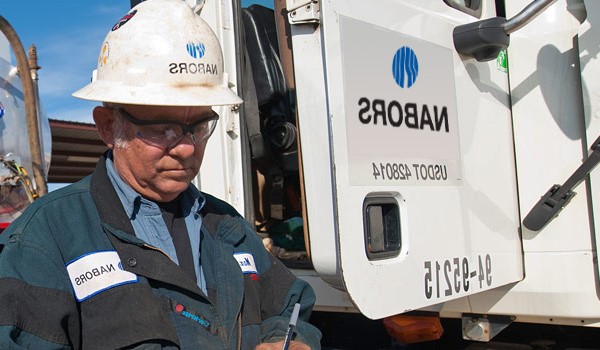 Nabors History
Nabors is one of the American-based directional drilling companies founded in 1972 by Clair Nabor. It contributes to more than 400 rigs in over 20 countries worldwide. The headquarter is in Houston, Texas, and improvises a variety of business segments. In addition to U.S. Drilling, it also provides an offshore platform for drilling practices with efficient rig tools.
Nabors Services
The company provides reliable directional drilling services and equipment, drilling rigs, and comprehensive oilfield services. Nabors specializes in advanced wellbore placement applications and innovative solutions for horizontal directional drilling. It is a leading provider of MWD systems and a smart suite for performance automation.
In addition, the product supplies include Blue Force mud motors, RSS, etc. Nabors deployed the latest generation of pad-optimal rigs, the PACE®-X800 Nabors SmartRig, with efficient walking capabilities for the US-based market. Also, it offers robotic drilling systems for fast and accurate directional drilling.
Scientific Drilling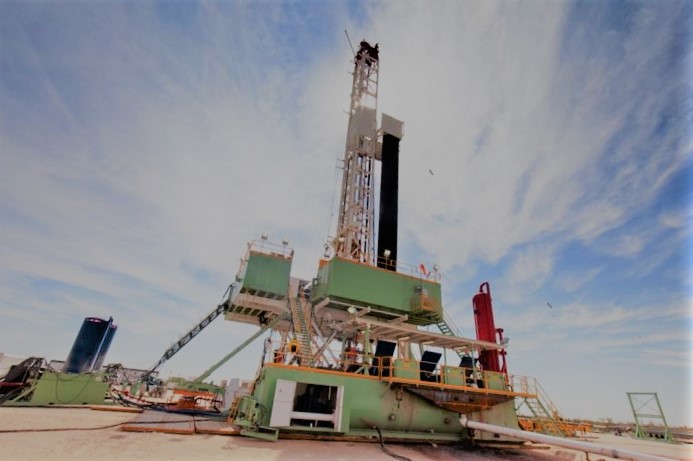 Scientific History
It is an oilfield services company founded in 1969 in Houston. It is headquartered in USA and directs safe and reliable services and equipment to the oil and gas industry. This supply chain is streamlined to coordinate logistical and protective equipment to provide seamless delivery of drilling services.
Scientific Company Services Beside Directional Drilling
Scientific Drilling Corporation is engaged in providing innovative directional drilling equipment, including efficient drilling machines, top drive, AC drive systems, mechanical pipe handling, BOP stack handling systems, Pad walking systems, etc. Through the high-performance tools, it pledges to deliver high-quality wellbores with operational efficacy.
Moreover, it also provides precise oilfield rentals for safe directional drilling practices. The drilling surface equipment includes drilling fluid storage, coiled tubing equipment, trip tanks, skid-mounted vacuums, rig matting, double walled horizontal tanks, drilling mud (drilling fluid types)transfer pumps (available with manifold), etc. Also, it provides international services, which include completion, production, high-pressure drilling, custom rig configurations and manufacturing, and other oil and gas directional drilling operations.
Nesr Company For Directional Drilling
Nesr History
Nesr Company is an Asia-based onshore and offshore rig drilling services company. It was started in 2017 in the MENA and Asia Pacific regions. The company operates in 16 countries, including Canada, the United States, Norway, the United Kingdom, India, UAE, Malaysia, Qatar, Algeria, etc. 
Nesr Services
It provides worldwide drilling and well construction services. The production services include hydraulic fracturing, cementing, coiled tubing, filtration, completions, stimulation, pumping and nitrogen services. In addition to that they are providing more drilling services as downhole tools, directional drilling, fishing operations, testing services, electric line, slickline, drilling fluids and rig services. With the innovative technology, it conducts all the casing while drilling in safe working conditions.
This oilfield services company provides reliable options for efficient directional drilling operations. So, it makes the directional steps safer and easier with risk assessment in challenging conditions.
Conclusion
In short, the directional drilling companies that offer reliable and best oilfield services are discussed above. These oil and gas directional drilling companies make the operations easy and facile by providing the latest automation and technology. So, what makes you overthink? If you are looking for a credible corporation to work with, go through the list above and plump for your targeted company according to your preference.