As we discussed previously, coiled tubing gains wide popularity, especially in workover operations due to its lower cost and wide applications. In this article, we shall provide Halliburton, Schlumberger, NOV, and Baker Hughes handbooks & manuals PDF to assist engineers and operators to understand more about coiled tubing equipment and operations.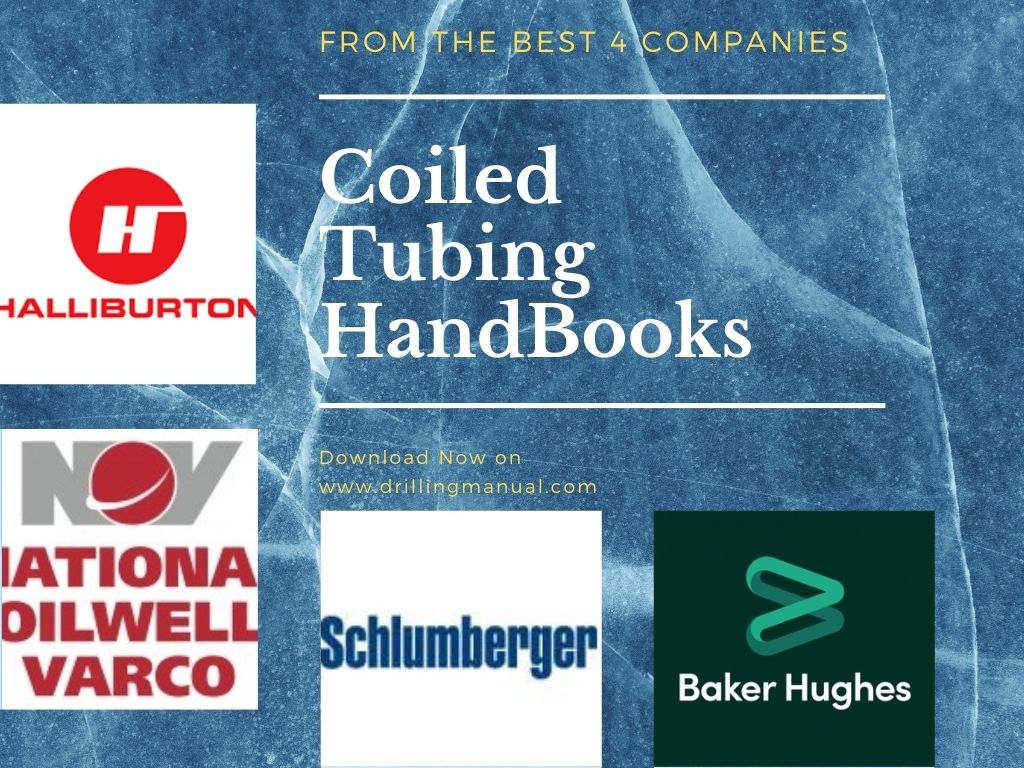 Halliburton Coiled Tubing Handbook
Standard job procedures enhance Halliburton operations worldwide by increasing safety, communication, and performance on the job site. The procedures included in this handbook are designed to establish guidelines to match coiled tubing equipment to the type of work being performed.
The Halliburton Coiled Tubing handbook PDF contents are as follows:
Coiled Tubing Safety
Maintenance and Repair
Pre-Job Planning and Preparation
Coiled Tubing Unit Rig Up
Coiled Tubing Operations
CT Well Control Equipment and Test Procedures
Operating in Extreme Conditions
Contingency or Emergency Operations
Coiled Tubing Management
Hydraulic Pump Pressure Settings
Alternate Stabbing Methods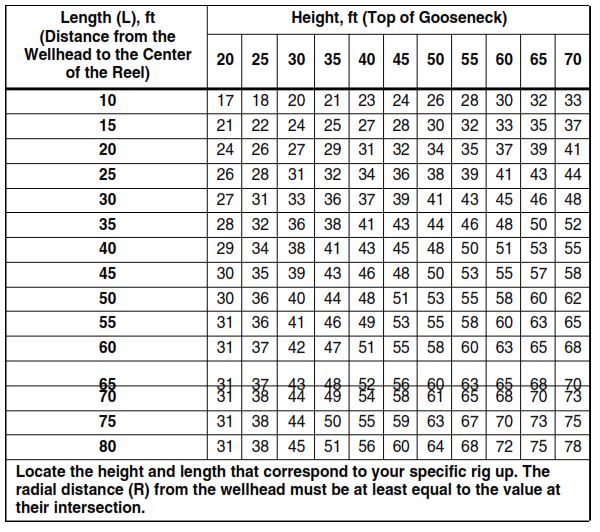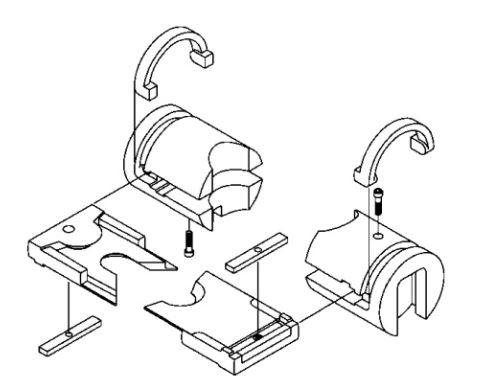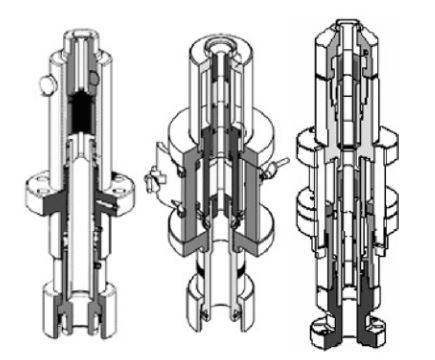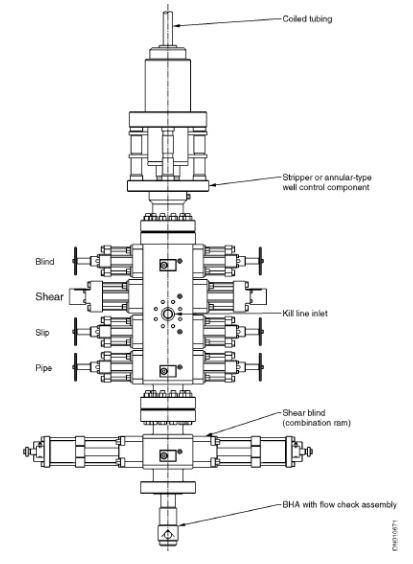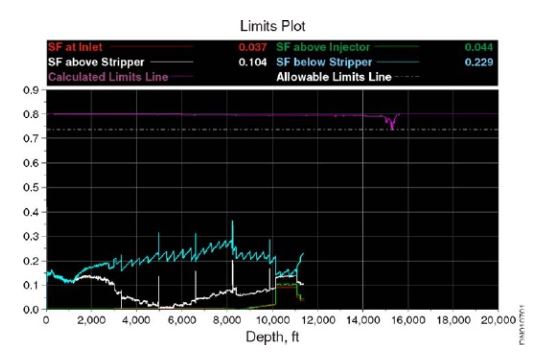 NOV Coiled Tubing Handbook
NOV has published its coiled tubing handbook in 2013. Their objective was to train personnel for planning and performance of coiled tubing workover, completion, and well operations safely and economically. In addition, the handbook discusses coiled tubing and its applications, with general guidelines for planning and executing other operations. The main focus of this handbook is to minimize the risks of CT operations while increasing their benefits.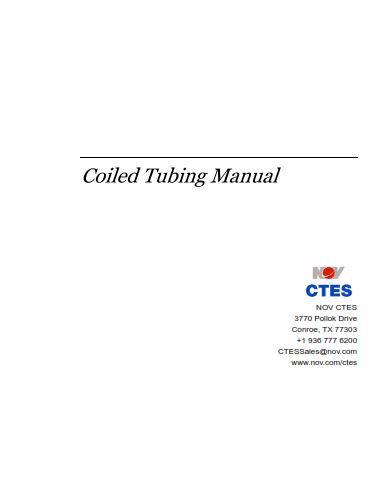 CT History
The Origin of CT
The Evolution of CT Equipment
CT Services
CT Industry Status
The Tubing
Raw Material for CT
CT Manufacturing
CT Mechanical Performance
CT String Design
CT Inspection Tools
Repairs and Splicing
Alternatives to Carbon Steel CT
CT Surface Equipment
Well Control Equipment
Injector Head and Guide Arch
Control Cab and Operator's Console
CT Lifting Frame
CT Data Acquisition System (DAS)
Typical CT Workover Unit Configurations
Typical Location Layouts
Coiled Tubing Subsurface Equipment Handbook—Downhole Tools
CT Connectors
Check Valves
Disconnects (Release Joints)
Circulation and Control Valves
Jars & Accelerators
Straight Bars & Joints
Centralizers
Toolheads & Deployment Bar Systems
Running Pulling & Shifting Tools
Tubing End Locator
CT Nipple Locator
Wireless CT Collar Locator
Indexing Tools
CT Wash Tools & Wash Nozzles
CT Fishing Tools
Impact Drills
Through-tubing completion Packers (Permanent Packers) and Bridge Plugs
Tubing Forces
Fundamental Questions
General Force Balance
Force Balance for Straight Segments
Force Balance for Segments in Curved Wellbores
Force Balance for Helically Buckled Segments
Pressure-Area Force
Overall Force Balance
Rigid Tool Calculations
Buckling and Lock-up
Buckling Limits
Buckling in Vertical Segments
Buckling in Inclined Segments
Effects of Wellbore Curvature on Buckling
Effects of Friction on Buckling
Geometry of a Helix
Post-Buckling Lock-up
CT Mechanical Limits
Overview
Stresses
Limits
Collapse
CT Working Life
Coiled Tubing Hydraulic Performance Handbook
The Fundamental Hydraulics Challenge
The Relationship Between Pressure and Flow Rate
Fluid Rheological Models
Reynolds Number
Hydraulic Friction Factor for Straight Tubes
Hydraulic Friction Factor for CT on the Reel
Pressure Losses in Gases
Pressure Losses in Foams
Pressure Losses in Liquid-Gas Flows
The Hydraulics of Solids Transport
Hydraulic Horsepower Requirement
Velocity String Hydraulics
Pumping Operations
Basic Considerations
Removing Fill or Sand From a Wellbore
Stimulating a Formation (Acidizing)
Cutting Tubulars with Fluids
Pumping Slurry Plugs
Isolating Zones (Controlling Flow Profiles)
Removing Scale Hydraulically
Unloading a Well with Nitrogen
Removing Wax, Hydrocarbon, or Hydrate Plugs
Mechanical Operations
Basic Considerations
Setting a Plug or Packer
Fishing
Perforating
Logging with CT (Stiff Wireline)
Removing Scale Mechanically
Cutting Tubulars Mechanically
Operating a Sliding Sleeve
Running a Completion with CT
Permanent Coiled Tubing Installations Manual
Reeled Completions
Offshore Flowlines
CT Umbilicals (Control Lines)
Casing and Tubing Repairs
Non-standard CT Operations
CT Operations in Pipelines and Flowlines
Coping with Weight and Space Limitations Offshore
Hydraulic Fracturing Through CT
Subsea Well Intervention
High Temperature (T > °F)
Coiled Tubing Drilling Handbook
Overview
Bottom Hole Assembly
Downhole Motors for CTD
Drill Bits for CTD
CTD Rig Systems
Drilling Fluids and Wellbore Hydraulics
Exiting an Existing Wellbore
Planning a CTD Operation
CTD Procedure and Task List
Directional Drilling Calculations
High-Pressure Operations
Planning Considerations for HPCT Operations
Equipment Selection for HPCT Operations
Safety Issues and Minimizing Risk for HPCT Operations
Minimizing Risk For CT Operations
Job Planning
CT Simulators
Equipment Specifications
Pre-Job Preparation and Testing of CT Equipment
Data Acquisition and Real-Time Monitoring
Post-job Reports
General CT Operations Guidelines
General Safety Guidelines
Transportation of Equipment and Materials
Rig Up
BOP Operation
Well-Site Pressure Testing
General Operating Guidelines
CT Running Speeds
Pull Tests
CT Test Runs
CT or BHA Becoming Stuck
Contingency Operations
Well Control for CT Operations
CT String Maintenance
Deploying a Long Tool String in a Live Well
Miscellaneous
CT Equipment Drawings
Coiled Tubing Performance Data
Bibliography of CT References
Nomenclature and Abbreviations
Download

Baker Hughes Coiled Tubing Handbook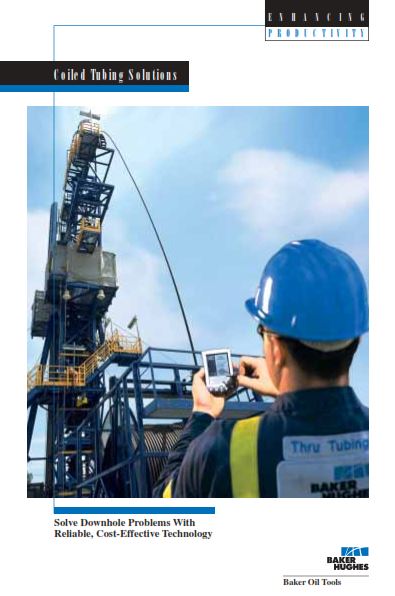 Baker Handbook offers a wide variety selection of coiled tubing conveyed intervention products, services, and solutions with which to meet individual well requirements. This handbook was developed to help our clients determine which systems and services will be much applicable to their needs. For that reason, Baker Hughes has designed the handbook to highlight system performance within eight distinct intervention areas where coiled tubing can offer a highly effective and valuable alternative. These eight categories are:
Flow Management
Zone Isolation
Stimulation and Fracturing
Sand Control Completions
Well Sidetracking and Re-entry.

Dowell Schlumberger Coiled Tubing Handbook PDF
The technical information within Schlumberger coiled tubing handbook manual PDF is intended to provide a basic understanding of the equipment, tools, processes, and design requirements associated with modern coiled tubing operations. Comprehensive and detailed information, such as that required to safely and successfully complete the design and execution of coiled tubing operations, may not be included.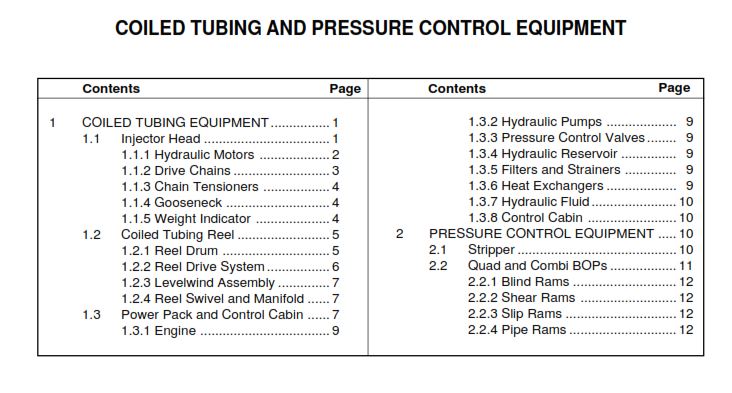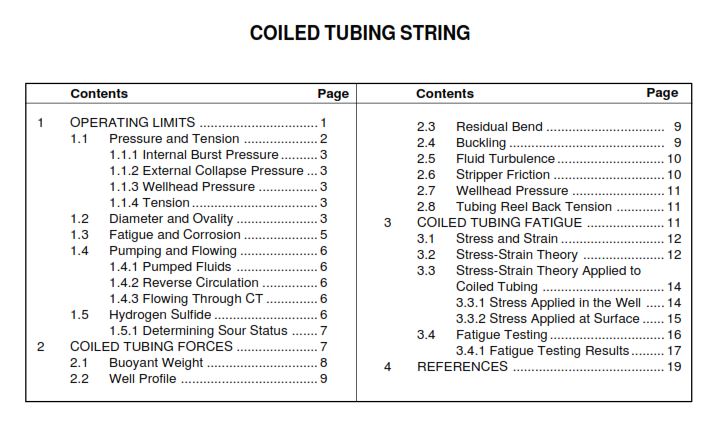 Coiled Tubing and Well Control Equipment
Downhole Tools and Equipment
The Coiled Tubing String
Coiled Tubing Job Design
Conventional Coiled Tubing Applications
Wired Coiled Tubing Applications
Coiled Tubing Drilling
Appendices

Contingency Planning
Deployment Systems
Coiled Tubing Unit Simulator

Supplementary Information