The demand for technology and services has integrated into the global oilfield market. These technical solutions have improved the efficiency of coiled tubing companies
.
The coiled tubing is an extended metallic pipe used in the well interventions. Moreover, it is also helpful in logging, well-servicing, and cleanout processes. The tubing is essential in wireline fishing, milling, and drilling to improve efficiency.
According to research, the UK manufacturing industry of tubes and pipes will generate revenue of 931.69 million US dollars by 2025.
Top 11 Coiled Tubing Companies
You are looking for effective coiled tubing companies, right? So, here is the list of the top 11 coiled tubing companies. These firms provide you with advanced services to ease your drilling operations. Let's get into this.
Coiled Tubing Sector in Schlumberger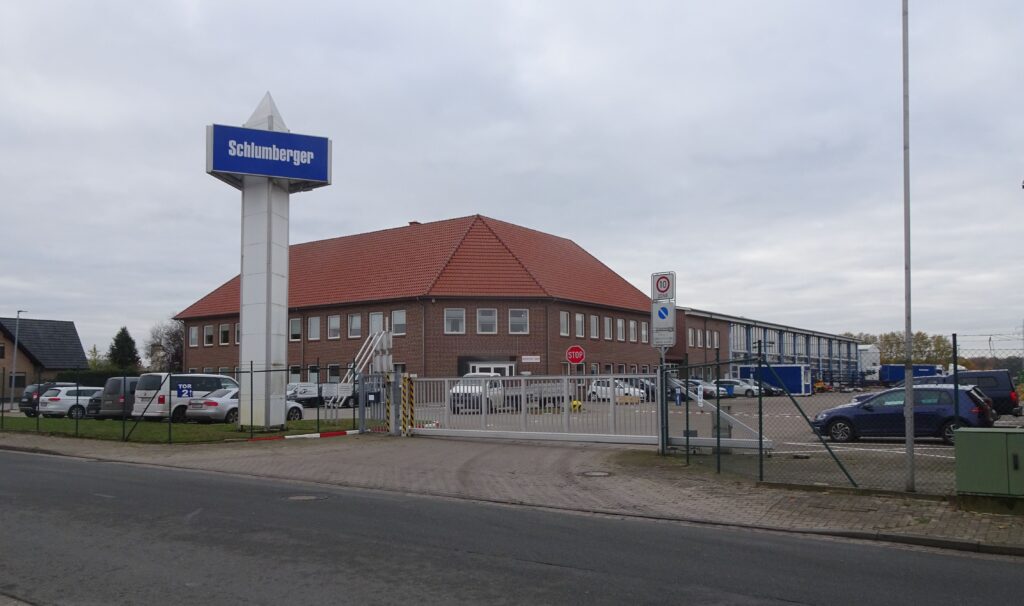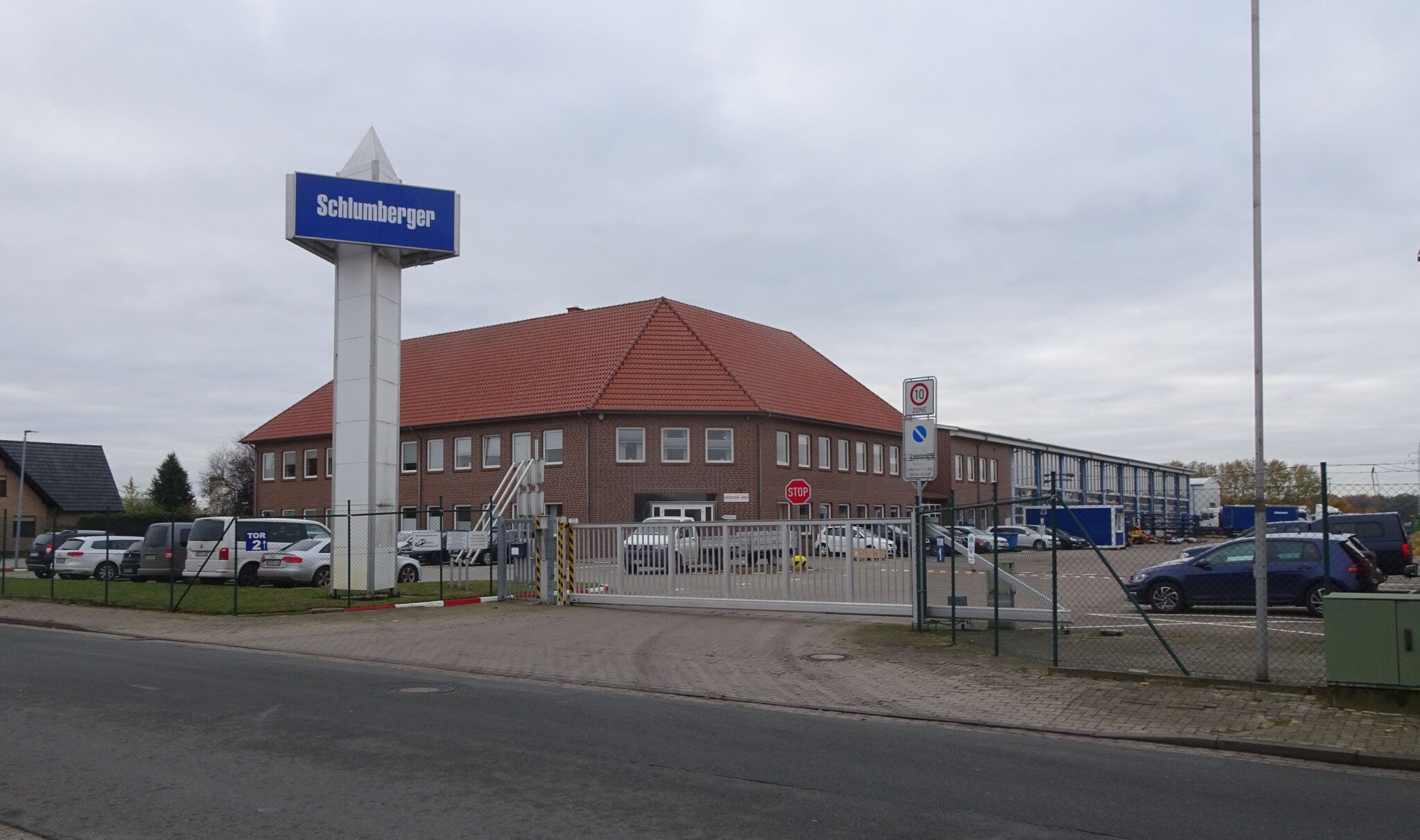 Schlumberger is one of the biggest coiled tubing companies, founded in 1926. It was built by two brothers, Conrad Schlumberger and Marcel Schlumberger. Also, the corporation has four headquarters. These are in Houston, London, France, and Hauge.
Moreover, the company operates in more than 120 countries. Its employees hold 160 different nationalities. This offshore drilling company firm provides technical equipment for drilling programs.
CT Services
In the oilfield industry, Schlumberger provides coiled tubing intervention tools. They help the customers to keep the process smooth and functioning.
The main services include real-time downhole measurement. It checks and improves the coiled tubing intervention.
Also, it specializes in offering automated services in a variety of drilling rig operations. These activities include hydraulic fracturing, subsea well perforating, stimulation, and conformance. So, these offerings keep the well production on track.
The coiled tubing surface equipment improves the efficiency and access to the wellhead. It helps the drillers to reduce the rig time.
The company offers coiled tubing, production logging, and DTS services.
Also, the company offers an active intervention service. It improves depth controls and logical data analysis. Also, it provides active isolation services to enhance performance levels and reduces risks.
Baker Hughes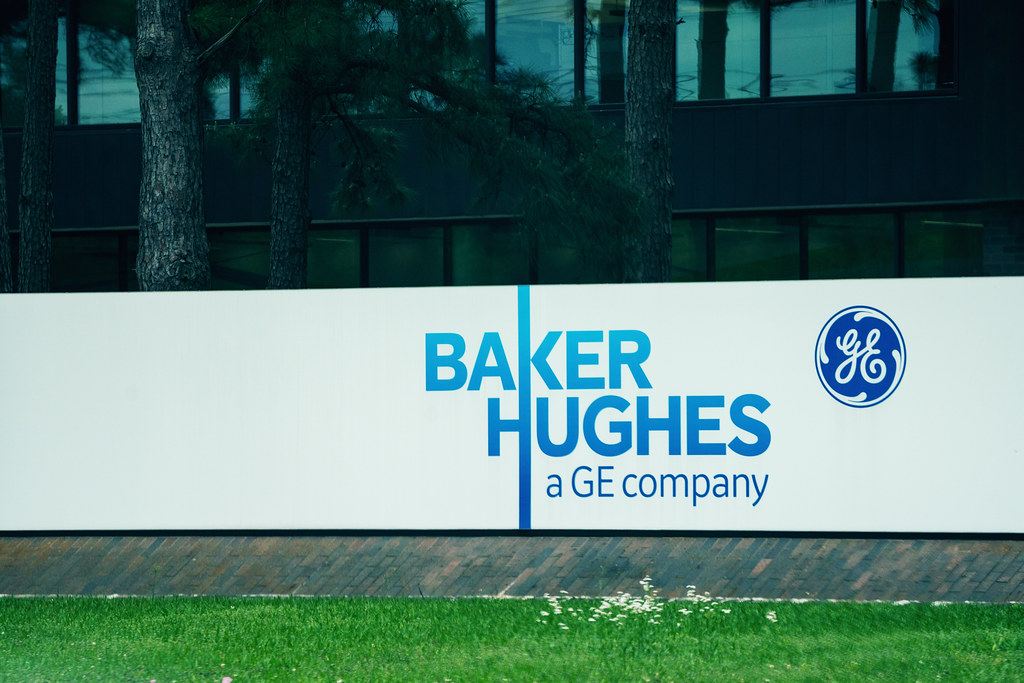 In the oilfield industry, Baker Hughes is a well-known energy technology company. It was founded in 1907. Its business works in more than 120 countries. This American-based company deploys digital and automated technology solutions to enhance system productivity. The main headquarter is in Houston, Texas. This coiled tubing company offers reliable services all across the globe.
BH CT Services
Baker Hughes is one of the top coiled tubing companies. It provides cost-effective drilling solutions through advanced coiled tubing CT technologies.
The company offers bottom hole assemblies for re-entry drilling activities. Also, it offers a CoilTraK BHA system. It makes the coiled tubing re-entry operations efficient and low-cost.
Also, this CT company provides an innovative slim measurement facility. This technique is used during the MWD drilling system and other slim hole activities.
Moreover, Baker Hughes provides a wide range of coiled tubing equipment. These tools escalate the efficiency of well intervention. The company offers Roto Jet rotary jetting tools, Tornado well cleanout services, etc.
This company provides coiled tubing fracturing, telemetry services, and well monitoring. Also, it offers other integrated technology solutions to boost the efficacy of drilling.
Coiled Tubing Section In Weatherford Company

Weatherford is one of the largest oilfield services companies, founded in the 1940s. Its central headquarter is operated in Houston, Texas. Moreover, this company uses advanced solutions to reduce the coiled tubing process. This business firm is a leading provider of energy resources to the global market.
WFD CT Services
The company provides reliable products and services to augment performance levels.
For instance, the main services are drilling, evaluation, well construction, and production. Also, it carries out well intervention, completions, and many more.
Moreover, it provides cementing, integrated tubing, and re-entry solutions to its customers. Also, the company offers wellbore cleaning tools, well integrity services, etc.
The business enterprise also provides different types of drilling rigs and equipment. These supplies are essential for smooth oil and gas extraction.
Moreover, Weatherford also offers tubular running equipment to reduce the drilling time. Also, it upholds the integrity of the operational systems.
The company offers blowout preventers, well control measures, and downhole deployment valves.
NexTier Oilfield Solutions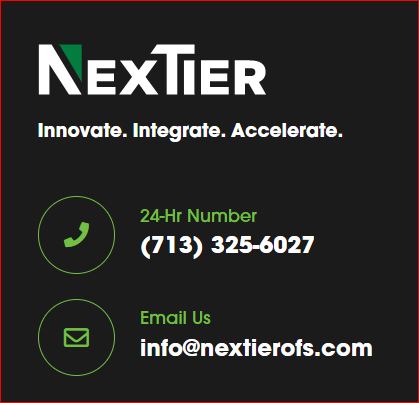 The NexTier company is a US-based coiled tubing services firm. It was initiated as a result of the merger between two companies in 2019. One company was C&J Energy services, and the other one was Keane. This company maintains effective circumstances to boost the performance of the organization.
Nextier Services
This company provides a broad range of coiled tubing services. These offerings help the customers to execute tasks with extended depth.
For instance, it offers a MultiJect liquid additive system. Through this system, you can mix the coiled tubing chemicals. This system also analyzes the drilling fluid data to proceed further.
Also, it also provides CT technological solutions. It includes advanced training stimulators. This tool polishes the expertise of the coiled tubing workforce.
In challenging situations, this company provides a full suite of coiled tubing services. These offerings make the wellbore navigation pretty much facile.
Moreover, this oilfield company also serves in various other operations. For instance, hydraulic fracturing, cementing, wireline, natural gas fueling, and others.
Trican Company For Coiled Tubing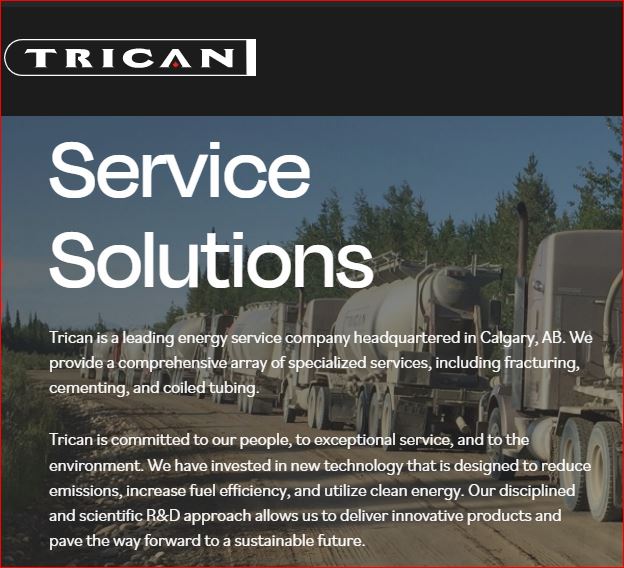 The Trican is a top-rank energy service company founded in 1979 in Canada. The main headquarter is incorporated in Calgary, Alberta. In the oilfield industry, this company provides technical support during coiled tubing applications. Through innovative technology, this oilfield services company pledges to deliver high-quality products.
Trican Services
They renders its customers a wide range of coiled tubing equipment and services. These offers are significant for executing the drilling procedures efficiently.
The company utilizes advanced coiled tubing downhole tools and drilling fluids. It helps the users to prevent well obstruction during intervention applications.
Also, it provides accurate milling systems for in-depth analysis. These systems help the drilling engineers to pinpoint the problem if any. The milling offerings include fracturing plugs, ports, and stage tools. Also, cement milling, nitrogen service, fluid control, etc. is also included in the list.
The company also provides coiled tubing fracturing. It offers efficient and cost-effective solutions for well circulation and cleansing.
Moreover, Trican also provides you with a real-time inspection of coiled tubing activities. It becomes possible with E-coil services. Other services include acidizing, hydraulic fracturing, cementing, technical solutions, etc.
Altus Intervention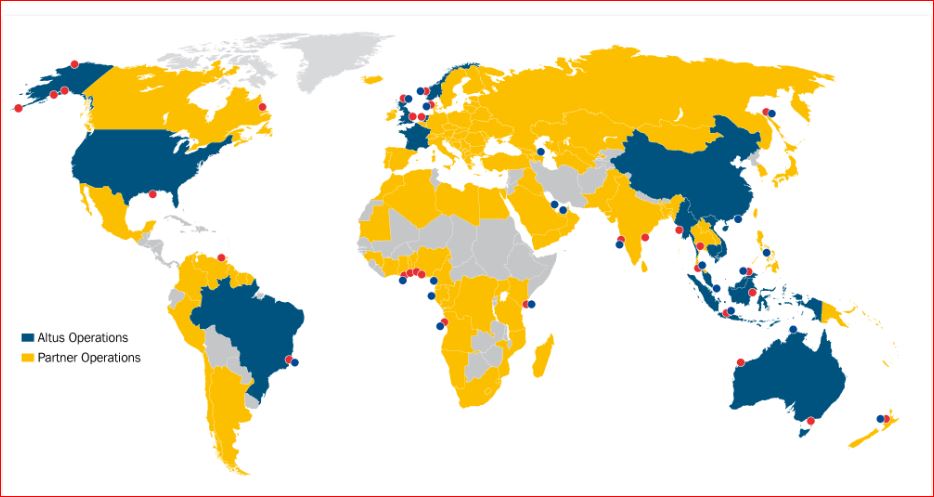 The Altus Intervention is one of the top coiled tubing companies. It is headquartered in Stavanger, Norway. This company has worked with a lot of oil service companies for about 40 years. It delivers effective services in the oilfield sector. Currently, this corporation have 1100 employees working in different regions across the globe.
Altus Services
The company provides advanced coiled tubing and pumping technology to maintain efficiency. It provides mechanical solutions for wellbore cleanout processes, fishing, milling, and other operations.
Also, the company offers services like hole logging, tubing punches, cutters, and perforation guns. Moreover, it also supplies a full range of mechanical and cement plugs
Moreover, it renders real-time coil services. You can enhance the efficiency of your decision-making through live data analysis.
The company offers riser-based coiled tubing to increase the subsea coverage.
National Oilwell Varco

National oilwell Varco is a multinational provider of drilling services. This company was started in America about 150 years ago. The headquarter is in Houston, Texas. This company provides expert operators and coiled tubing tools to improve oilfield applications.
NOV CT Services
National Oilwell Varco provides advanced equipment and technical solutions to its customers. These services improve the operational efficiency of drilling programs.
The company offers well construction, coiled tubing, drilling, intervention, and offshore rig drilling engineering. Also, it comes up with onshore/offshore production and well control systems.
This corporation provides a variety of tools and machinery for various rig operations. The offerings include downhole tools, fishing, milling, and well control systems. Moreover, it also supplies choke valves, nitrogen pumping components, etc.
Also, it offers coiled tubing work reels to increase the process's reliability. Likewise, with conventional coiled tubing, it provides support to resist atmospheric corrosion. The company also designs Genesis CT units to maintain safety standards during transportation.
Cudd Energy Services


Cudd Energy Services is a leading oil and gas service provider which was founded in 1977. The headquarter is present in Woodlands, Texas. This company pledges to its customers to provide efficient and safer technology solutions.
Cudd CT Services
This company provides tools and services for many processes. For example, it offers hydraulic fracturing, acidizing, cementing, coiled tubing, water management, etc.
Moreover, the company also offers a high-quality fleet for cementing applications. Also, it provides stimulation equipment to speed up performance levels.
Moreover, Cudd manufactures high-power cement pumps and plants. It also renders stand-alone mixing skids, bulk cement transports, full-scale fluid analysis, etc.
Superior Energy Services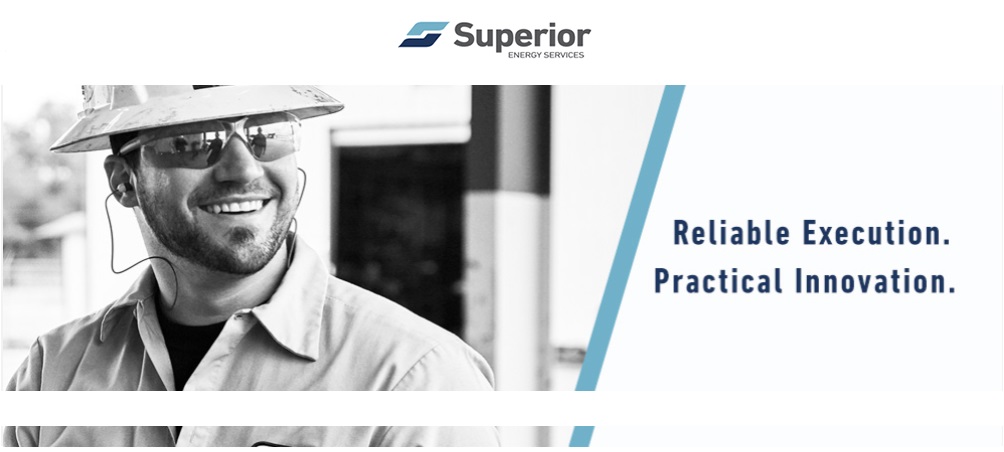 It is an oilfield services company headquartered in Houston, Texas. This company fulfils the needs of well services in onshore/offshore working conditions. Also, this corporation designs innovative technology solutions and inventory for various drilling applications.
Superior CT Services
Superior Energy Services offers well-servicing innovative equipment and optimal services. It provides drilling, coiled tubing, risk management, well control, completion tools, and products.
Moreover, this energy service company also manufactures many coiled tubing tools. For instance, bottom hole assemblies, rental tools, accommodation units, premium drill pipes, etc.
Also, it offers plugging services and abandonment offers to improve performance.
Calfrac Well Services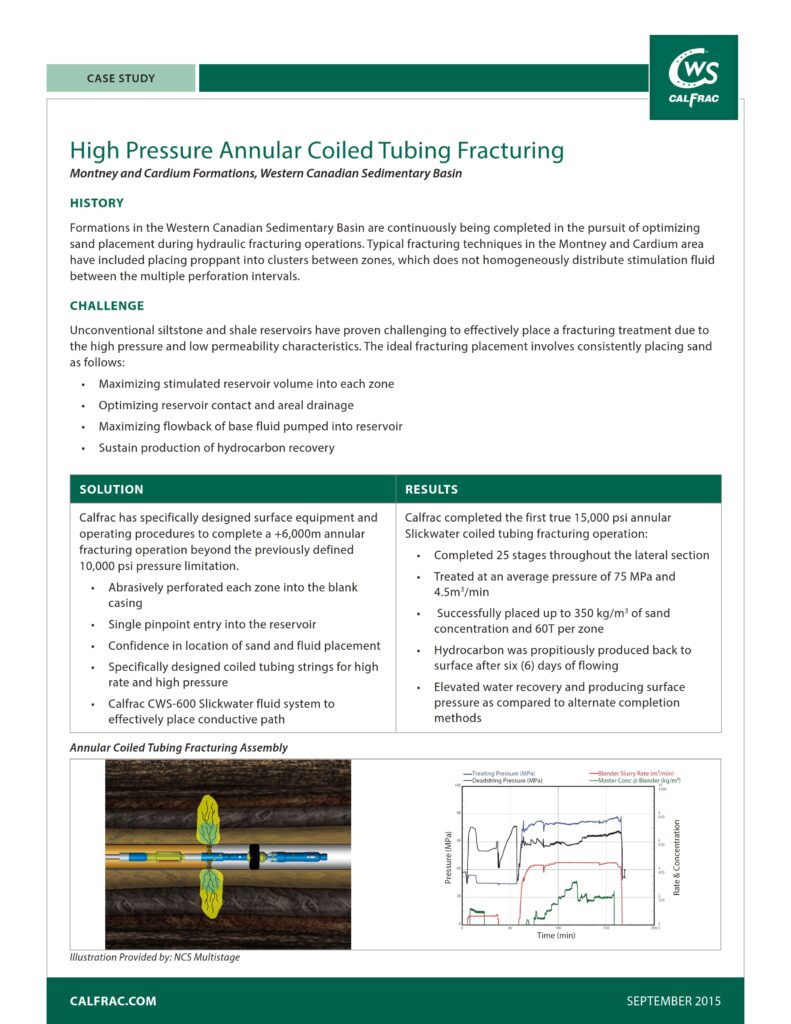 Calfrac is an oilfield services company that started in 1999. The headquarter is present in Calgary, Alberta. It is one of the largest coiled tubing companies. Moreover, it operates its business proceedings in western Canada, the US, and Argentina. Calfrac is a leading provider of drilling services to increase oilfield exploration.
Calfrac CT Services
Calfrac specializes in services like coiled tubing, hydraulic fracturing, well-stimulation, cementing, and more.
The company offers an extensive high-quality fleet for coiled tubing. Its offerings are conventional coiled tubing units, custom-designed CT strings, E-coil, etc.
Also, it renders HPHT equipment designed for 15000psi applications. Moreover, the services also include fishing, logging, annular fracturing, acid stimulation, etc.
National Energy Services Reunited Corp

NESR didn't stop being one of the leading service companies. They have opened their coiled tubing branch 10-15 years ago. NESR gained wide experience through working in many countries such as Iraq, Kuwait, Chad, India, Egypt, and more. Also, they provide many coiled tubing applications such as:
Acidizing / Fracturing / Nitrogen Kick Off
Fiber optic coiled tubing
Mechanical cutters
Spot Cement plugs
Selective zone isolation
Fishing operations
Permanent coiled tubing installation (completion, velocity string)
Scale removal.
Setting well packers
E-Line logging
Cleanout operations
Perforation applications
Drilling/milling (hard subjects or bridge plugs)
Conclusion
In short, these coiled tubing companies play an active role in economic growth. These business corporations provide innovative technology and cost-effective solutions. They improve the performance levels of oil and gas exploration. If you are looking for the top coiled tubing companies, then what makes you overthink? Get their services and technical solutions according to your desire.